Daily Archives:
December 27, 2019
A number of our readers have been asking what I'm planning on doing about my rig's pesky oil leak problem. Well, this morning I ordered another gasket for the oil adapter head.
My thought is this. After I replaced the gasket last time, I didn't have a leak, for over 100 miles, much further than any of my other supposed fixes have worked.
So that must have something to do with the leak. So maybe the repair failed. In fact my son Chris thought I might have put too much sealer on the gasket.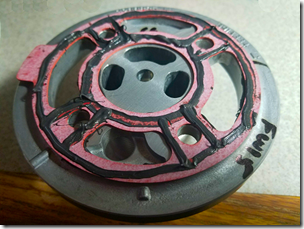 So I'm going to once again pull the oil filter and the oil filter adapter head. Then, after I clean all the old sealer off, I'll put everything back together with a new gasket and a new oil filter. Then we'll do a full-blown road test, while towing this time. Since when we're towing is the only time it leaks.
Then we'll see, I'll guess.
I got several blog comments about my problem getting my PC hooked up to our new Samsung TV.
First some basics.
The new TV has 3 HDMI inputs.
HDMI 1 is where our DirecTV DVR plugs in, and it works fine.
HDMI 2 is where I want to plug in the HDMI feed from my desktop computer.
HDMI 3 is presently not used.
Our old TV only had 2 HDMI inputs, and it worked fine hooked up like this for 4 years.
I've plugged in the DVR to each of the 3 inputs and they all work fine.
There is no need to switch video outputs like you have to on a laptop. The HDMI video output is always on, mirroring the DVI output that I use to connect to my computer monitor.
When it is working correctly, all I have to do to see my computer screen on the TV is just to select HDMI 2 on the TV remote, and it's there. No fuss, no muss.
I know the computer HDMI is working since I can plug it into the HDMI input on my computer monitor and it works fine.
I have swapped the known-working HDMI cable from the DVR with the PC HDMI cable and the DVR works, so I know the PC works. And I've used the DVR cable on the PC side and it doesn't work.
So everything points to a problem with the TV liking the video from the PC. It does identify the video signal as coming from a PC and labels it as coming from a PC.
It just won't show it.
So tomorrow I'm going to hook up one of my laptops to the TV and see what happens.
Stay tuned.
---
Thought For The Day: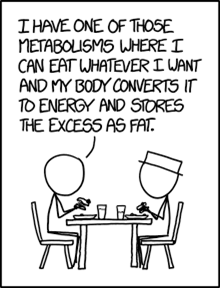 fgsf