Daily Archives:
December 14, 2019
Today was our first real day to just zone out and do nothing since we got back from New York. But as Jan says about me, 'I don't do nothing well.' So after goofing off in the morning, I spent some time in the afternoon finishing up a project that I kind of started before we left on our trip.
Back in 2014 we bought this Chrome Kitchen Cart on Amazon.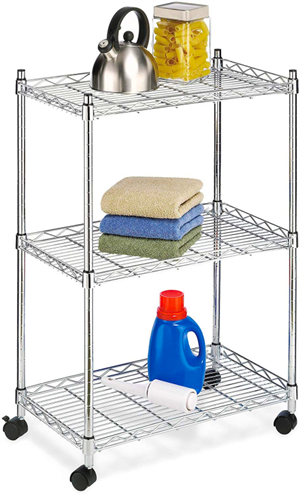 It resides in the area where the slide occupies when it's pulled in. So we roll it into the bathroom and bungee it in place when we travel. Since we're always looking for more storage space, recently I checked online to see if a taller one was available, or maybe an extension for this one, but no luck.
But in looking the cart over, I pulled off the plastic caps that covered the top of the 4 support rods and found that they were hollow inside, and about 12" deep.
Grabbing a 7/16" dowel rod I had, I found it a perfect fit, and this gave me an idea, so I ordered a 2nd cart from Amazon, a great deal for only about $33.
But since it only came in a few days before we NYC'd, today was the first day I've had a chance to get back on it.
The included wheels screw into a a threaded insert at the bottom of the rod. So I purchased a couple of hanger bolts like this, in the same 1/4" – 20 thread as the wheels.

Then I drilled a starter hole in the two dowel rods and screwed in the bolts, giving me this.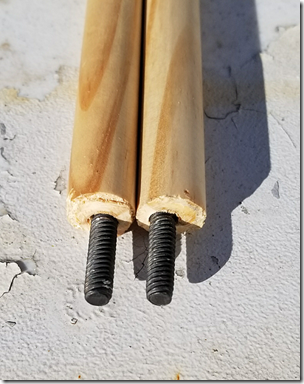 I only did this on two of the support rods, using long machine bolts for the other two, figuring this will lock everything in place, and also save me buying another dowel rod.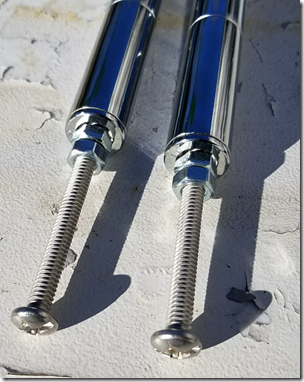 Screwing the dowels into the support rods gave me this.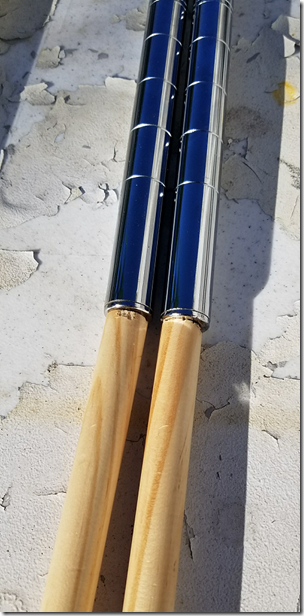 And then putting it all together gave me this,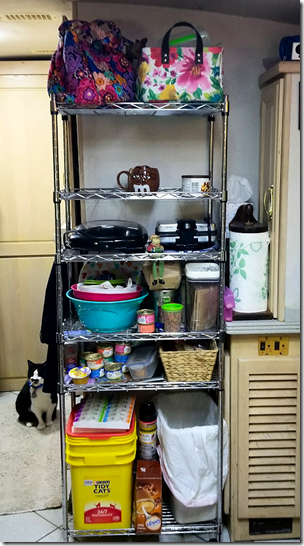 complete with our Moose On A Shelf.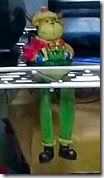 And Jan's really happy with all the new space, and that's the important thing.
I'm still going through all our NYC photos, so stay tuned.
---


Thought For The Day:
My three favorite things are eating my family and not using commas.
asdfasd.