Daily Archives:
December 20, 2019
Since nothing much happened today, I thought I'd jump back two weeks to our NYC trip.
---
Friday December 6th was our first full day in NYC after we got in yesterday morning. But before we headed out, first we checked out the hotel breakfast buffet. And we were happy to find that this was no 'make your own waffle', cold cereal, and stale muffins buffet, but a full-blown one with eggs, two kinds, bacon, sausage, basmati rice, as well as baked beans. And of course, all the fruit, cereals, etc.
There were also a lot of other 'unusual' breakfast dishes, or at least unusual to us. We did recognize the 'baked beans' as being an English breakfast dish, since we saw it on the menus in London. But we don't know who was eating rice, at least for breakfast.
But the most confusing one was laid out with the oatmeal. They had all the standards, fruit, brown sugar, honey, etc., but strangely never any bananas. What they did have that was different was 'peanut butter'. Not sure who normally eats that way, but since I really like peanut butter, I might try it sometime.
Leaving the hotel, we Ubered over to the first place Jan want see, and that was Rockefeller Center.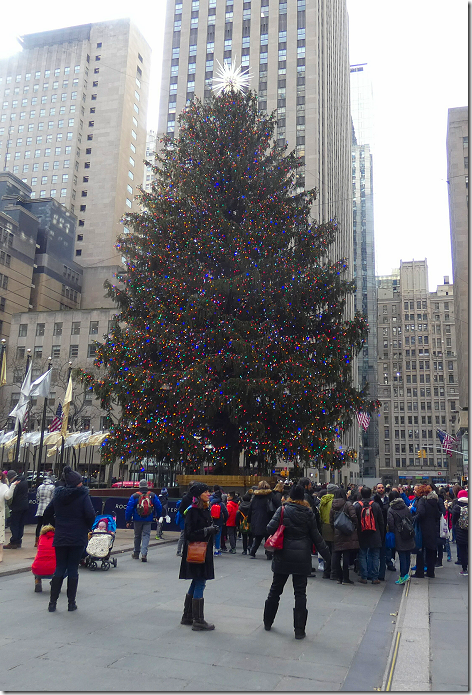 Our driver let us off pretty much right in front of the big tree, which even in the daytime is pretty impressive.
Walking over to the side we looked down on the famous ice rink.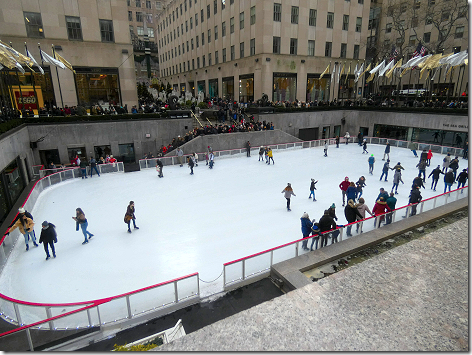 I guess I was expecting something a little more grand, but it's not nearly as big as the indoor rink where Landon plays hockey up in Sugarland.
Noticing a Lego store right next to the rink I took a look inside. Landon's a big Lego fan so I thought I might find something for him for Christmas. But the only thing that really caught my eye was this Millennium Falcon.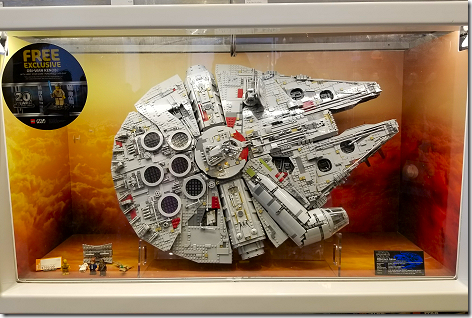 At least until I saw this price.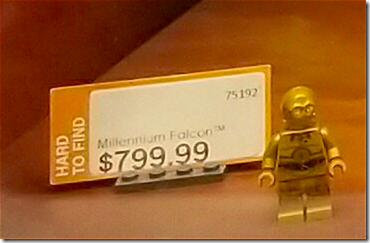 I mean I love the kid and all, but I wouldn't buy that for me, much less someone else.
Sorry, Landon.
Jan also wanted to look in the window to the Today Show set,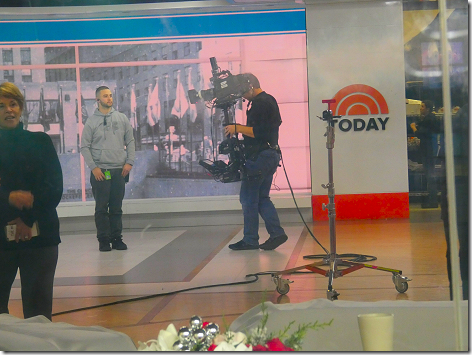 but unfortunately they were just doing camera setup shots, so Jan didn't get to see her favorite, Hoda Kotb.
Exploring further, we walked around the corner and found the entrance to the Tonight Show,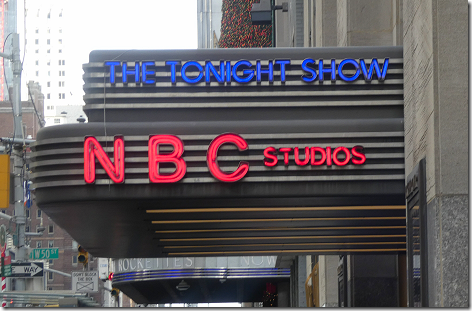 and, although I didn't get a photo, we also saw the Saturday Night Live entrance.
I enjoyed seeing all the many Art Deco ornamentations inset into the Rockefeller Center buildings.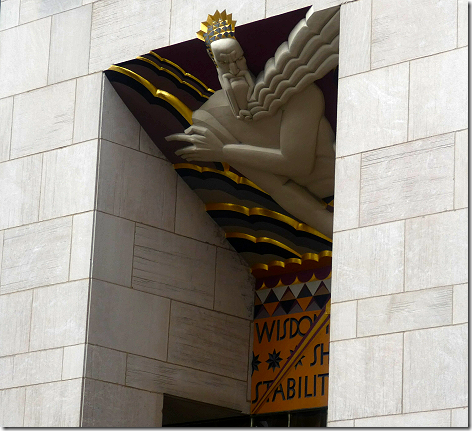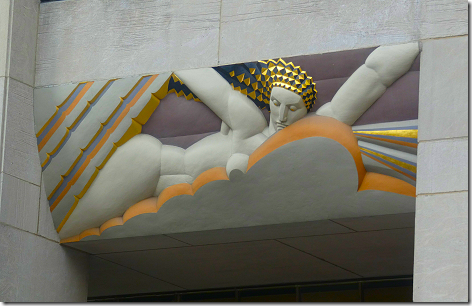 Reminds me a lot of the decorations on the Empire State Building.
Finally, after several hours we headed back toward our hotel. But this time we just walked. I had noticed on Google Maps that we were actually only 5 or 6 blocks from our hotel. It took longer for our Uber because of the one-way streets. I think we were able to walk it quicker than we Ubered.
And cheaper, too.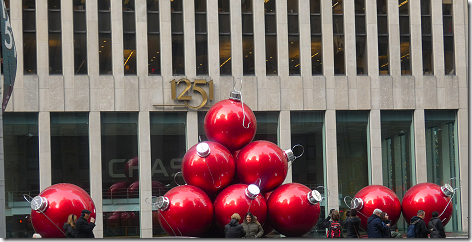 We checked out a few gift shops as we walked back, and then took a nap in our room for a while.
Then about 6:30 we went back downstairs to have dinner at the hotel buffet. And once again ran in to the international cuisine offerings. Among other items we had our choice between Lamb Ragout and Fried Calamari. Not on of our Favorites List.
We finally settled on hamburgers. Pretty good, actually.
Then we walked back over to the Rockefeller Center to check out the tree at night.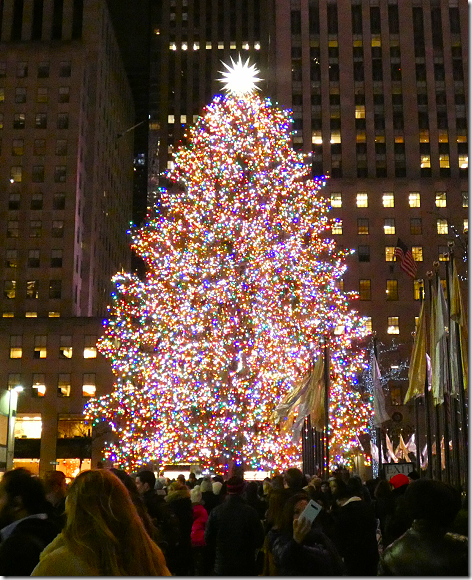 Really beautiful!
And of course, a lot of other Christmas on every corner.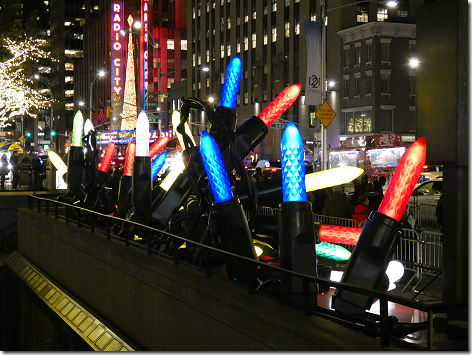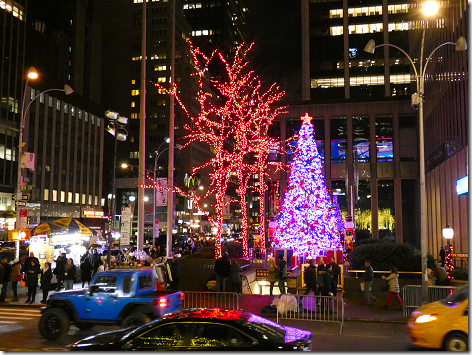 Then it was back to the hotel to rest up, so we could do it all over again tomorrow.
---
Thought For The Day:
"The further a society drifts from the truth the more they will hate those who speak it." George Orwell
ghdtgh