Daily Archives:
December 24, 2019

First off Jan and I want to wish our many friends a very Merry Christmas and a Happy New Year. We hope this year was good to you, and that next year will be even better.

---
For the past 35 years or more it's been a White Family Christmas Tradition to have Christmas Eve dinner at our favorite King Food.Chinese Restaurant. I don't know exactly how it got started, but I don't think it had anything to do The Christmas Story movie. It could have been just the fact that it may have been the only one of our local places that was open Christmas Eve.

Sometimes it's the entire family like two years ago,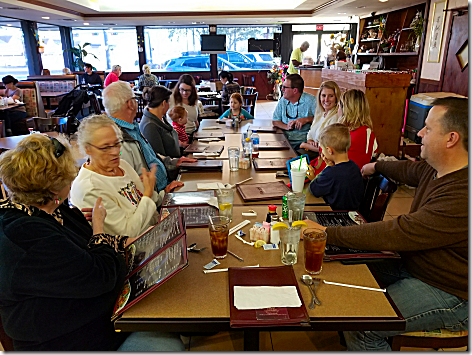 and sometimes it's just Jan and I like last year.
I think the only time we've missed in the last 10 years or so was Christmas 2016 when Jan and I were gate guarding down south in Cuero, TX during Christmas.
This year it was just Jan and I, and Lowell, Landon, and Brandi.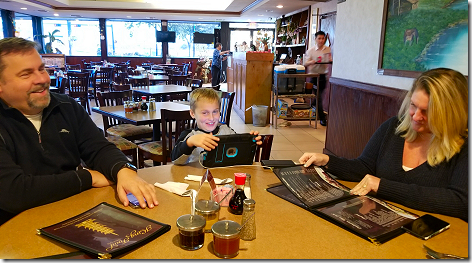 Lowell's parents couldn't come down this year, and both Linda and Piper had to work today, so it was just the Five Amigos.
Here's Jan showing off her light-up Christmas earrings,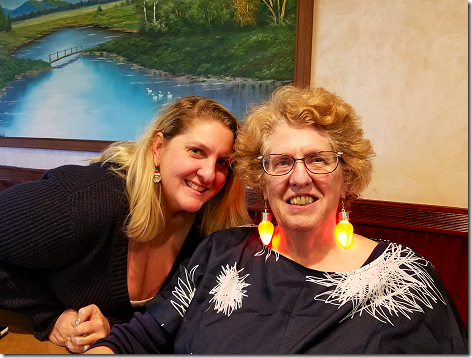 when she got photobombed by Brandi.
Hopefully we'll be getting together with Chris, Linda, and Miss Piper as soon as we can.
One thing I found interesting is what while a lot of people in the States have Chinese food as part of their Christmas festivities, in Japan KFC fried chicken has been a Christmas staple since the 1970's.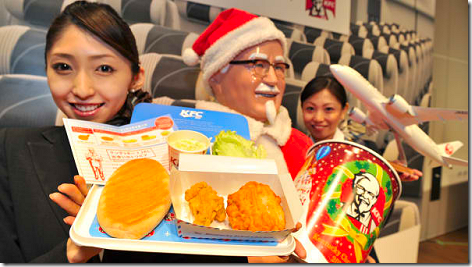 Now over there you're likely to the Colonel delivering KFC dressed up as Santa Claus.
You just never know.
Coming home Jan and drove through a few neighborhoods checking the light show.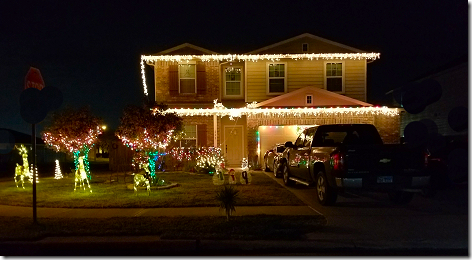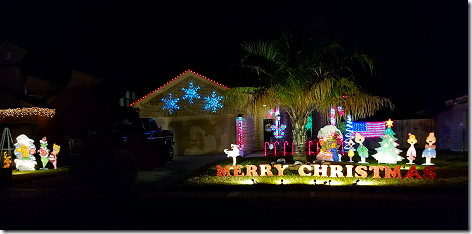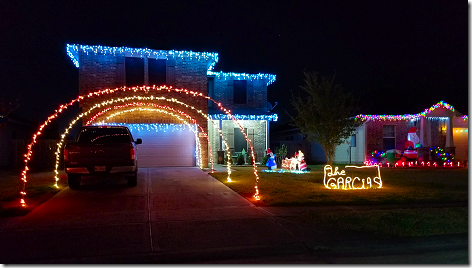 Sometimes entire streets get into the season.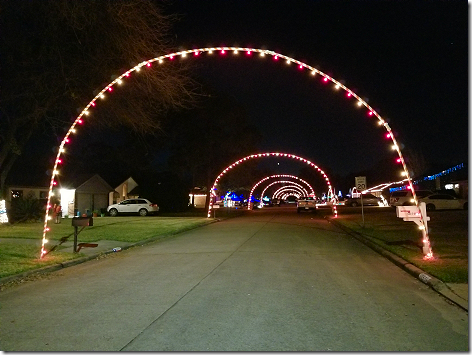 Tomorrow morning we'll be heading up to Brandi's in Katy for our Christmas Dinner get-together. Really looking forward to it.
---
Thought For The Day:
The greatest wealth is to live content with little. – Plato
ghdg