Daily Archives:
December 26, 2019
After a quiet post-Christmas (Boxing Day) morning I spent some time trying to figure out why our new Samsung TV won't see my computer, since my old Samsung TV had no problems with it.
It has 3 HDMI ports and I can put my DirecTV DVR to any of the 3 ports and the TV recognizes the DVR and shows the video. So I know the ports are good.
But though the TV recognizes the PC as a PC on any of the 3 ports, it only shows a blank screen. I've swapped the cables around with no luck either.
The cable that works fine on the DVR still doesn't work on the PC, and the HDMI cable that doesn't work on the PC works fine on the DVR.
So I thought maybe there was a problem with the screen resolution I'm using on the PC. But, according to the 177 page for the TV, (Yes, a 177 page manual!) the 1920 x 1080 60Hz should be acceptable to the TV.
So I got on Samsung Support Chat and told them my problem. But as usually happens they had to read from their script, completely ignoring what I had already done. I don't think they even read it.
But I finally ran out of time before we left for lunch, so I'll try again later.
While we're on the subject of Samsung, I'm thinking maybe it's about time to think about upgrading my phone since I usually try to upgrade every 3 new models.
I got a Samsung S5 in 2014 while we were in Elkhart with Nick and Terry, and then upgraded to an S8+ when we were in Las Vegas in 2017. And now the S11 is coming out next February.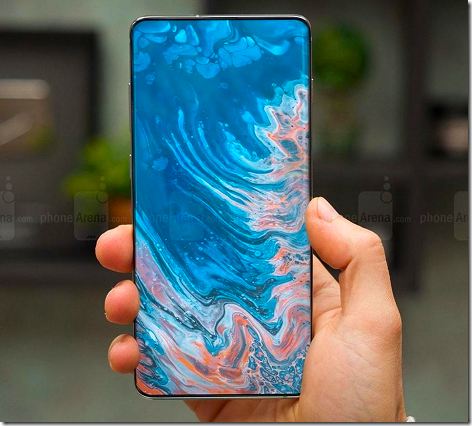 It seems to take at least 3 iterations before there's enough improvements to make it worthwhile to spend the money to upgrade to a new phone. But this one has a lot of great new stuff.
Like:
5G Support
A 108 megapixel camera
A Ultra Wide Angle Lens
A Telephoto Lens with 5X Optical Zoom
A 120Hz AMOLED Screen
And a Whopping Big 5000mAh Battery!
Sounds like it will be a worthy upgrade.
And Jan's happy because she'll get my hand-me-down S8+.
---

Thought For The Day:
I don't believe in astrology; I'm a Libra and we're skeptical.
fgsdfg