Daily Archives:
December 17, 2019
After a quiet morning Jan and I headed up to Webster for my Dermatology appointment at 2:45pm. Since I had a Squamous Cell Carcinoma removed from my head in 2014. I've been extra vigilante in keeping an eye on things.
I've even gone through two of what I call the Devil's Easy Bake Oven procedure, also known as PhotoDynamic therapy (PDT).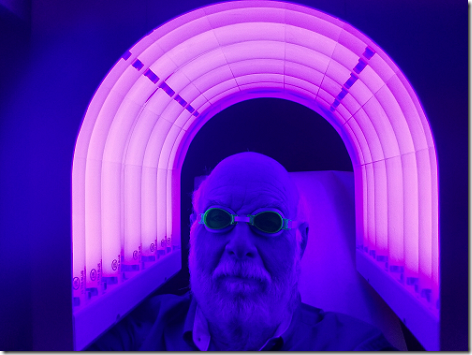 And believe me I don't want to go through that again. It's like my head was done Extra Crispy.
However this time turned out really well. The doctor froze off a couple of suspicious spots, but said everything else looked fine and I could wait to come back in 9 months instead of 6 next time.
Yea!
Next up was lunch at Cheddar's, a place we really like, but one we haven't been to in a while. Great meal as usual.
Then it was on down Hwy 3 to the Home Depot on FM646. Jan was looking for some new cleaning brushes, and I wanted to get a 10" x 36" shelf board to set our new TV on.
After that we made our way back to the rig, with a quick stop for lottery tickets for tonight's $340 Million Mega-Millions drawing.
You can't win if you don't play.
Speaking of our new TV, it's hard to believe how big, bright, sharp, and clear the picture is, especially when we were streaming one of our favorite movies, The Final Countdown, on Prime Video in HD.
Our normal DirecTV signal is in SD, so it does make a difference. Of course our old 40" Samsung was also in HD, but the picture on this new one is much better.
And the new one also has 4K HDR, so I'm really looking forward to checking it out too, though it will be interesting to see if our park WiFi can handle the increased needed bandwidth for 4K.
On the international front, apparently Jan and I really lucked out on our Paris and London visits last May.
Headlines say that protesters in Paris caused a 391 mile traffic jam the other day, and the buses, trains, and the Eiffel Tower were shut down completely.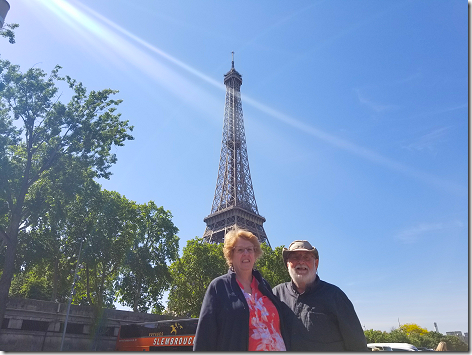 And in London there were mass protests going on concerning the recent election, also with buses, trains, and many tourist attractions shut down.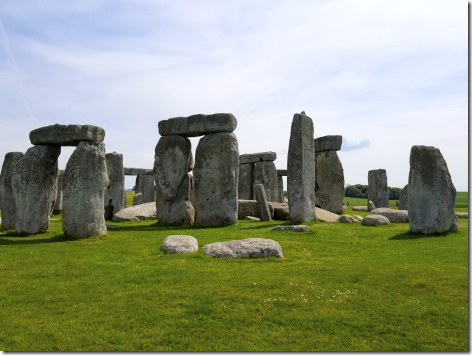 We really lucked out.
---
Thought For The Day:
Remember, t's not whether you win or lose, but it's how you place the blame.
gdfgdf