Daily Archives:
December 16, 2019
Our new Samsung 43" Smart TV came in this afternoon, so Jan and I got it set up as soon as I got home about 4pm.
I got it put in place with a temporary mounting, but I'm going to buy a shelf board from Home Depot tomorrow to mount it on permanently.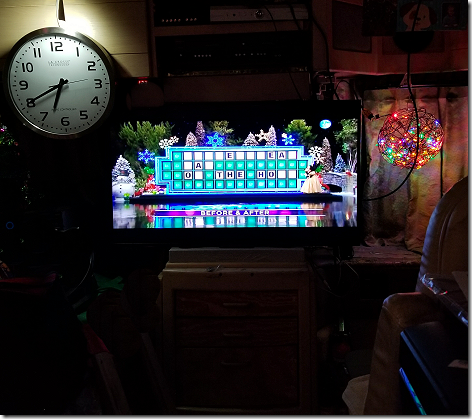 This thing is so big that we're going to have to reconfigure things up there, by moving the clock to allow me to move the TV to the left, because I can't see the right 1/3 of the screen as it stands now.
Set up was really easy. I just plugged it in and turned it on, and it led me through the configuration, looking for Source Inputs, WiFi settings, and connecting everything up.
And just a few minutes later we had video. And the picture is fantastic, much brighter and sharper than our older 2015 model.
Very nice.
I did order a 2nd remote before I left work so Jan will have one over by her. Though it looks like most things, like Power, Volume, Source, etc, can be done via Alexa.
Tomorrow I'll go through and set up our Prime Video, Netflix, and BBC accounts on in the streaming section.
Then it's just Enjoy, I guess.
Tomorrow afternoon I've got a follow up Dermatology appointment to check out the procedure I had last year, and then a late lunch at Cheddar's.

---

Thought For The Day:
Been There. Done That, and Done That, and Done That.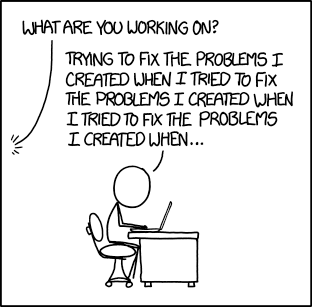 fgsfg