Daily Archives:
December 8, 2019
Today was another long, busy day, starting with the breakfast buffet here at the hotel, then an Uber to the 911 Memorial, a subway ride, a ferry ride, another subway ride, a walk in the park, and another Uber back to the hotel.
The about 5:30 we took an Uber down to Chelsea Pier 61 for our Bateaux Holiday Lights Dinner Cruise, which went from 7pm to 10.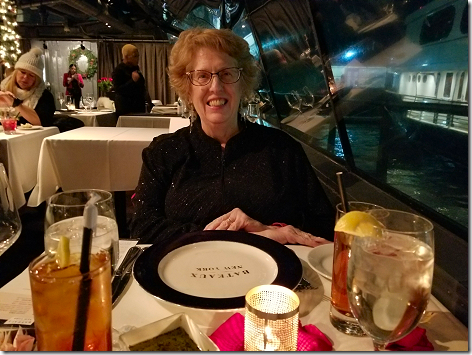 We had great views, great food, a great band, and a fantastic time.
And Jan got roses since this was pretty much a Anniversary celebration, delayed from this past September.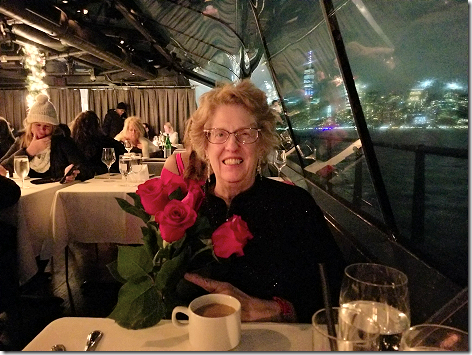 And like last night, we didn't get back to the hotel until almost 10:30.
Tomorrow we plan on spending as much time as possible at the Metropolitan Museum of Art, and then dinner at Serendipity.
More later.
hjfh