Well, I am NOW!
Jan and I both agreed that we slept better last night than any night in the last two weeks. There's just something about your own bed. In our case I think a lot of the difference is from our 4" Memory Foam Mattress Pad.
I sometimes think that Alexa's programmers just like messing with us. When we're traveling long distances we have an Alexa Echo Dot on the dashboard hotspotted to my phone. That way we can listen to music, ask her questions, etc.
But sometimes when I get out of the Jeep with the phone in my phone, Alexa doesn't always reconnect to the hotspot when I get back in the Jeep. So I usually just ask her, "Alexa, are you awake?" And normally she answers, "Yes, I'm here."
But one time last week, when I ask her that question, she replied in a somewhat snotty tone, "Well, I am NOW!"
When we were in St. Louis week before last, I told you about the 5G speeds I was getting while we were there.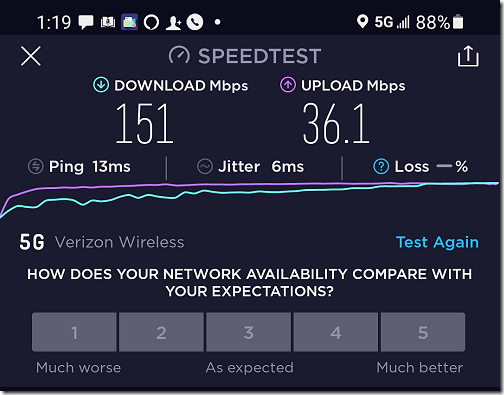 151 Mbps!
But then last week I checked in Montgomery, AL and got this.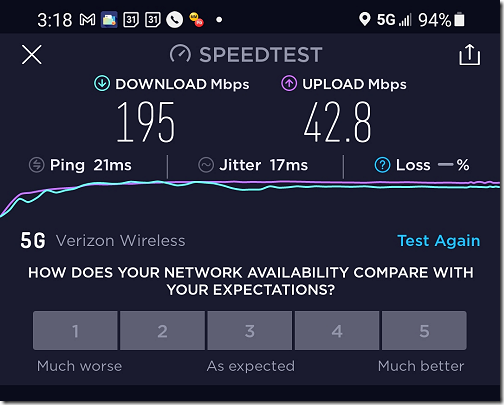 Really great speeds, but it all pales in comparison to the Starlink speeds people are getting in Europe.
649 Mbps!
And Elon Musk says they'll hit 1 Gbps eventually.
Just wish we'd get our Starlink dish pretty soon.
This evening we picked up Miss Karma from our cat-sitter, who also happens to be the office manager where I do the IT consulting. Although Karma complained bitterly about being stuffed back into her travel bag, she did seem to be happy to get back home.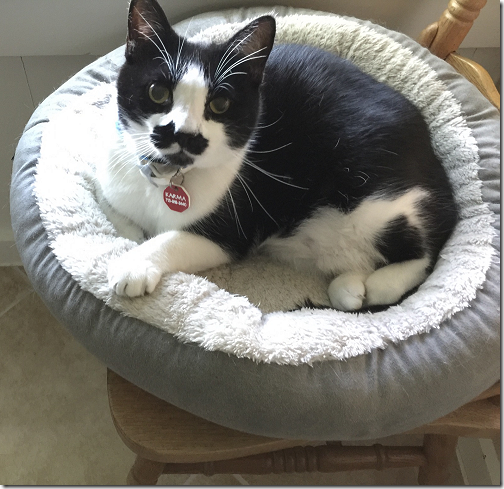 ---
Thought For The Day:

If all the world is a stage, a lot of people need better lighting!