Without Photos, It Never Happened . . .
In yesterday's blog I mentioned one of my former co-workers, Sharon Hosea, and the fact that she used to live in our subdivision. In fact, our daughter Brandi and her roommate's daughter, Candy, were good friends, so good in fact, that they both were brought home by the police early one morning.
I think Brandi was about 12-13 at the time, and she decided to sneak out one night, and meeting up with Candy, they ended up at the community pool a couple of blocks away, and then climbed over the fence enclosure and went for a midnight swim.
But Brandi, having an ear infection, didn't go all the way in. But that didn't stop the po-po from hauling them both home, dropping off Candy first, since she lived closer.
So Sharon put in a call to us, telling us to expect a delivery. And it wasn't FedEx.
I think initially we grounded Brandi for about 8 years, until she was 21, but later reduced that to a month or so for good behavior. Or more likely so that we didn't have to listen to her moaning and complaining anymore.
I will say however that Brandi was never again brought home by the police.
I do want to mention that for the last 20 years or so Sharon has owned a highly-rated pet-sitting service in the Clear Lake area here in Texas.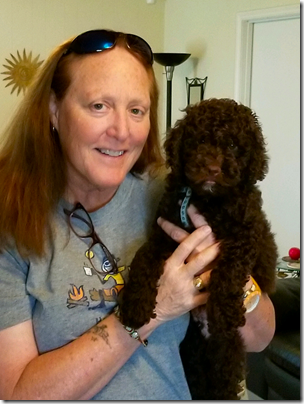 Called Clear Lake Pets, they offer both in-house and boarding services. Knowing Sharon, your pets will be in good hands.
For lunch this afternoon, it was once again to Denny's for Ultimate Omelets, our first time since we got back from our trip.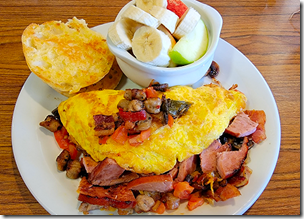 And it was really good to find Staci, our long-time regular server back at work.
Finally, one of our readers complained about my recent blogs about our visits to Twin Peaks. The phrase he used was –
"Without photos, it never happened."
And he wasn't really interested in the photos of our food.
I replied that it seemed kind of strange to be posting photos of Twin Peak's girls when they were wearing masks.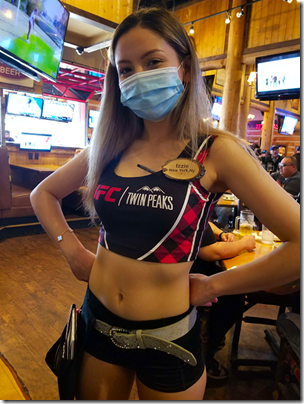 This is Izzy, who has family in Bogota, Colombia where I used to live. So we had fun talking about places in the area. But with the mask, it just loses something.
Now this is Lauren Bell, our favorite server from a few years back.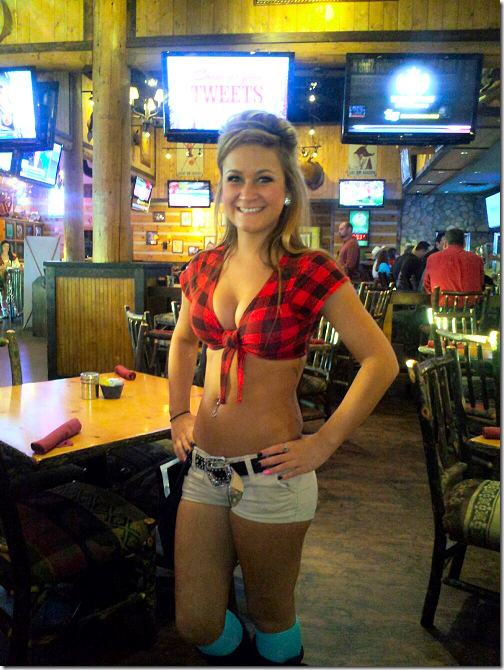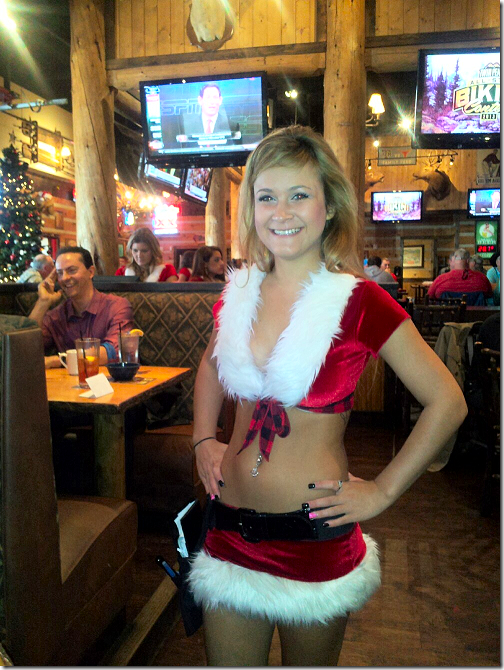 She was there for a couple of years while she was going to school, but when we got back from our RV travels one year, we found that she had graduated college and left to get married.
But now with the masks coming off, I promise I will be more diligent about getting photos whenever Jan makes me take her there.

---
Thought For The Day:
"The object in life is not to be on the side of the majority, but to escape finding oneself in the ranks of the insane." – Roman Emperor Marcus Aurelius (AD 121-180)