Daily Archives:
May 12, 2017
Well, the Weather Channel has been promising/threatening snow for the last few days, but this morning Mother Nature finally delivered.
---
---
I looked out about 11:30 and it was really coming down, heavy enough that it was hard to see the rig next door for a few minutes. It only lasted for about 20 minutes, but nothing stuck since it was in the 40's. But it was neat!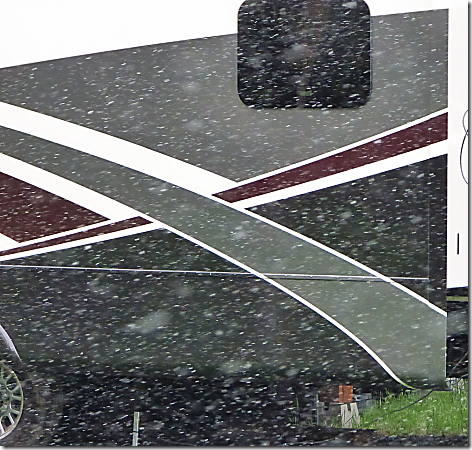 And then a little after noon, it did it again. Not quite as heavy, but it lasted a little longer. There's more forecast for tonight, and with temps in the mid 20's, it might actually stick. We'll see.
About 12:30 we headed into Bend once again, first for another visit to The Sparrow Bakery, but the other, larger location this time. Located in a high-end neighborhood market area, it's has a completely different, modern feel.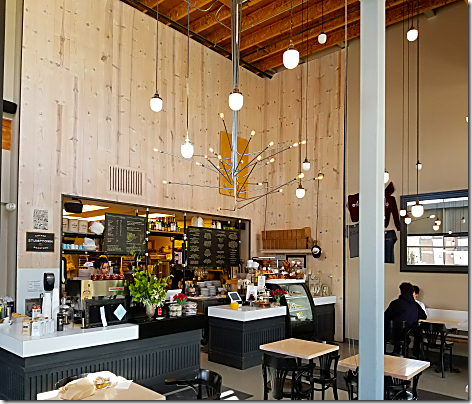 Like last time I again got a Cardamon Latte, this time with a better leaf.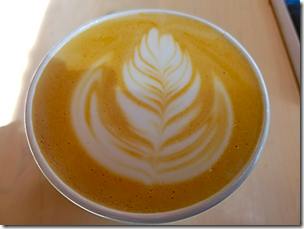 Here's last time's.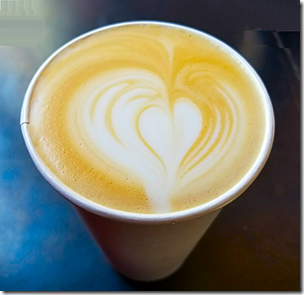 We both started out with a cup of their Minestrone Soup. Very good, but more as a really good vegetable soup with pasta, well seasoned, but not very Italian tasting.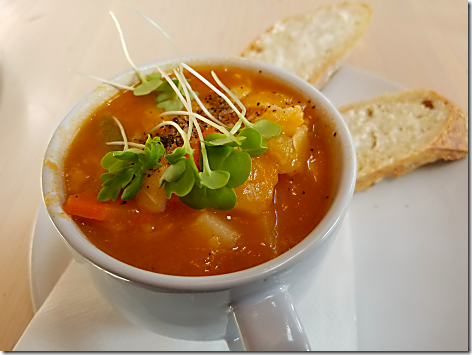 Jan once again got the Chicken Waldorf Croissant Sandwich, the same she got last time.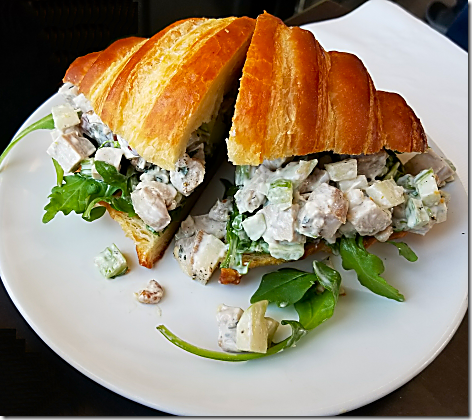 But she liked this one better, because it was made using white meat, not dark.
---
---
I decided to try their Monte Cristo Sandwich with roasted turkey, gruyere cheese, onion marmalade, raspberry preserves, served on battered slices of miche bread, a type of French sourdough.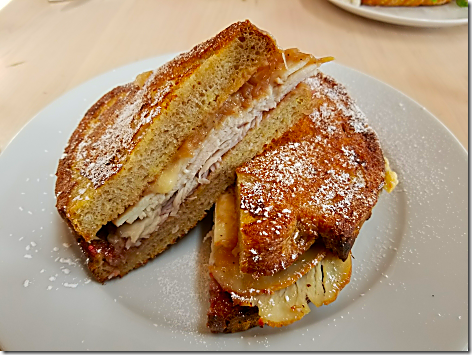 This was one of those sandwiches where the whole is less than the sum of the parts. It wasn't bad, but just didn't have a lot of taste, kind of bland. I used to get the Monte Cristo sandwich at the late-lamented Bennigan's years ago and it was really good.
One thing that might have help would if it had more raspberry preserves on it. A Monte Cristo should be a little sweet. It is dusted with powdered sugar after all. But the Sparrow version just had a schmear. In fact I couldn't even taste it.
I'll know better next time.
---
---
Before we left we did pick up a couple of their famous Cardamom Ocean Rolls.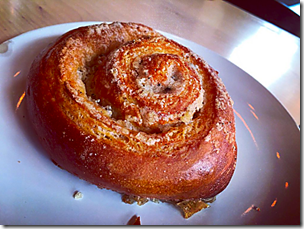 Jan got the chocolate version while I went plain.
Coming back down US 20 we made a loop through the Fred Meyer's to check it out for topping off the rig's diesel on our way out of town this coming Wednesday. And at $2.55;/gallon, it's one of the cheapest in the area.
While we were at Wal-Mart I came across this VR headset.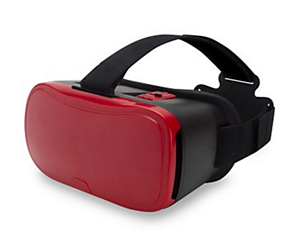 Though actually it's only a holder for your smartphone, and not a full-blown VR headset with its own screen. And according to the box, it's made especially for Wal-Mart.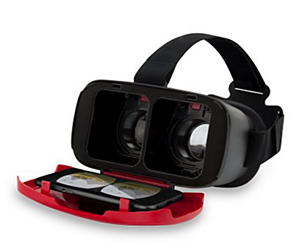 But since this one only costs $12.88, and the others are $100's of dollars, it's a pretty good deal. It says it will fit smartphones up to 6", and it will fit my new S8+ . . . almost.
It would fit perfectly if I didn't have the Otterbox case on my phone, but it won't quite latch shut. So I'll have to find some way to keep it fastened . . . maybe Velcro.
As it turns out, there's actually a lot of VR software available for the Android phones, roller coasters, space battles, sky diving, etc.
Pretty neat. Check it out.
Google has their own version called the Cardboard VR, because that's what it's made of. They give you the scored cardboard and a set of lenses, and you roll your own.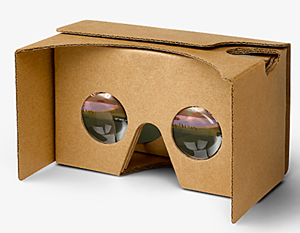 But since the Wal-Mart version comes with a headband and only cost $12.88, and the Google version cost $15, I know which one I'd pick. And did.
Tomorrow, dinner at Cinco de Mayo down in La Pine.
---
Thought for the Day:
Canadians have to show an photo ID to vote. Great Britain is implementing a photo Voter ID system. India requires a Voter ID card to vote. Mexicans must have a government-issued photo ID to vote.
Why not the United States of America?

adsfadsf