Daily Archives:
May 14, 2017
When I went to bed this morning about 3am, the weather forecast was for high 50s and sunny today.
---
---
But when I got up about 11, it was 43° and completely overcast. And it stayed that way all day. And apparently we're looking at more snow on Tuesday.
But it brought the local fauna when about 3pm we looked out to see these Whitetails grazing their way through the park.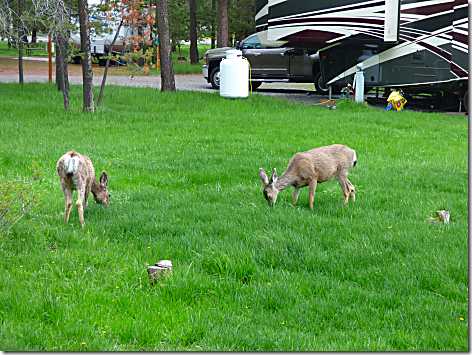 ---
---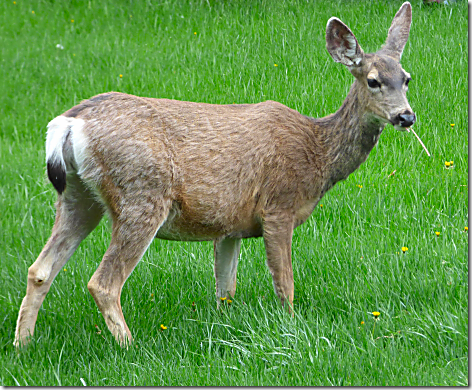 They're a lot bigger than the ones we see around the Colorado River TT.
For lunch we had our leftover sandwiches from our recent Sparrow Bakery visit. I had mentioned that I found my Monte Cristo kind of bland. So I spice it up with some Extra Sharp Cheddar Cheese, Orange Marmalade, and a couple of shakes of hot pepper flakes.
Much, much better.
---
---
About 5pm Jan dished out bowls of her chili that had been simmering in the slow cooker all day.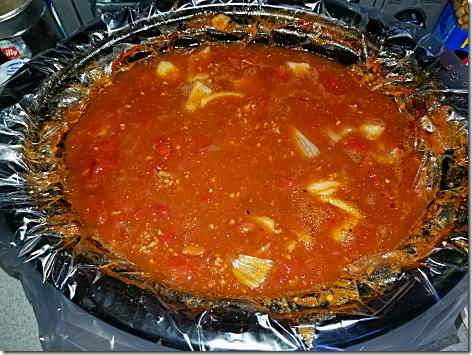 Very, very good. And spicy enough to put Cinco de Mayo's 'Hot' Salsa to shame. And that's a good thing.
And the other good thing is that there's plenty left.
I was able to find a new coolant tank cap on Amazon.

The price, $9.78, was a lot better than than the $125 the Dodge dealer wanted for a brand-new tank. And it fits perfectly.
Tomorrow we're going back into Bend to see Colossal with Anne Hathaway and Jason Sudeikis, and described as the best movie you've never heard of. I won't give away what I've read of the plot, but it's kind of a weird story.
More later.
---
Thought for the Day:
The woman of your dreams is rarely the woman of your heart.
dfgsfdgsdfg