Daily Archives:
May 19, 2017
After a nice quiet morning and early afternoon, we headed out for the rest of the afternoon to drive around Coeur d'Alene and then have dinner.
---
---
Our first stop was at the Wal-Mart a mile or so back up US95 to drop off a prescription that we'll pick up later this afternoon on our way home. Then it was on to the downtown area.
Jan was looking for some new moose socks and a couple of moose stickers. We found a couple of nice souvenir shops right downtown, and right across the street she finally saw a moose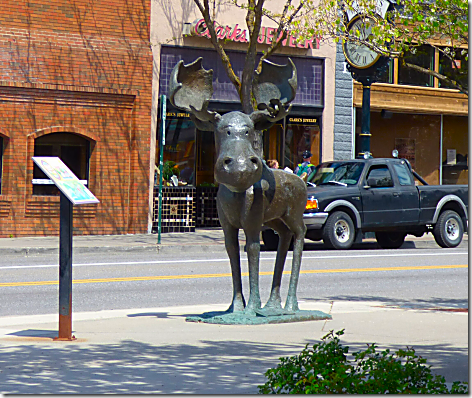 Then we headed out to make the drive around Fernan Lake, again looking for moose. We had some great scenic views,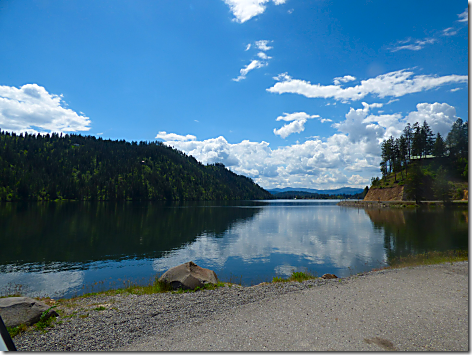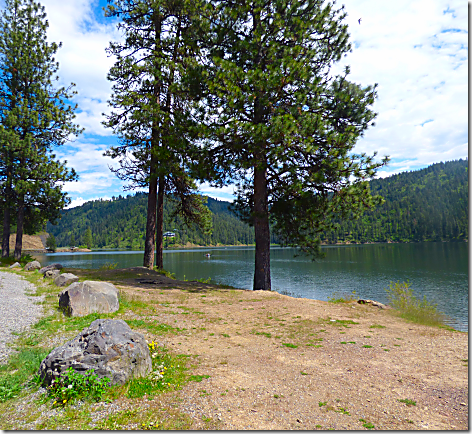 and even some prime moose feeding areas,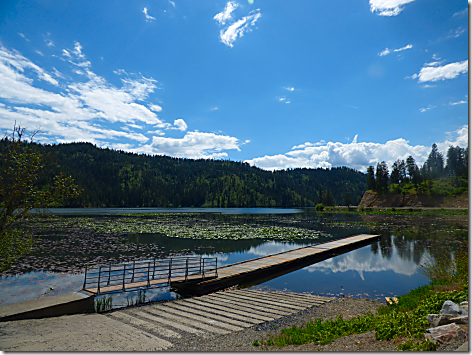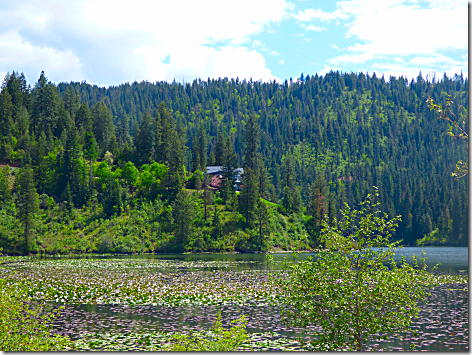 but no actual moose.
---
---
Later, after driving down south of town we headed back over to Tomato Street, a really good Italian restaurant where we've eaten in the past.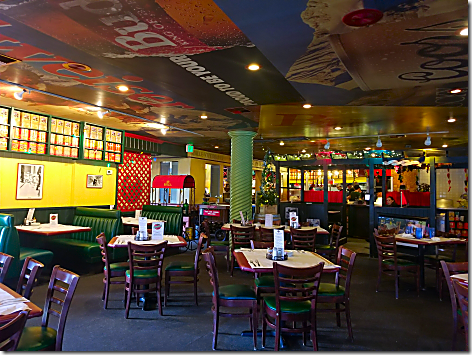 We started off with soup, Jan getting the Clam Chowder,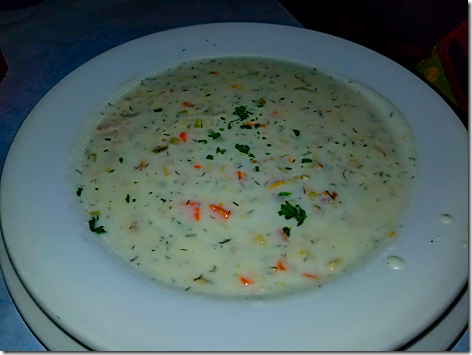 while I got the Tomato Basil Soup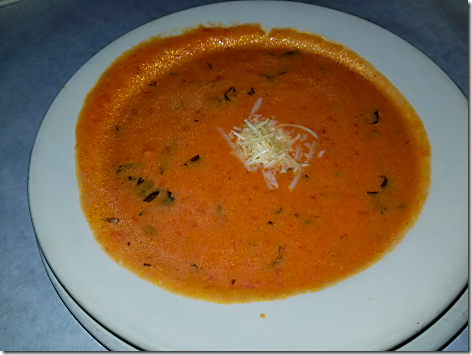 For our entrees. Jan got the Baked Mostaccioli with Roasted Chicken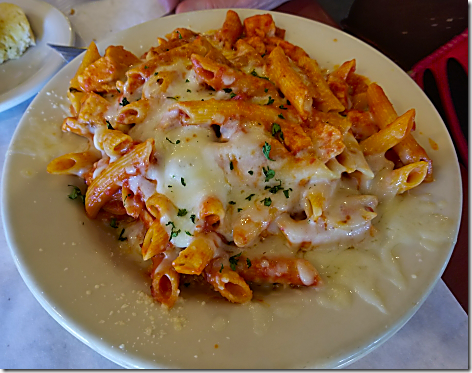 while I got the Mamma Meatza Pizza with pepperoni, Italian sausage links, meatballs and prosciutto ham.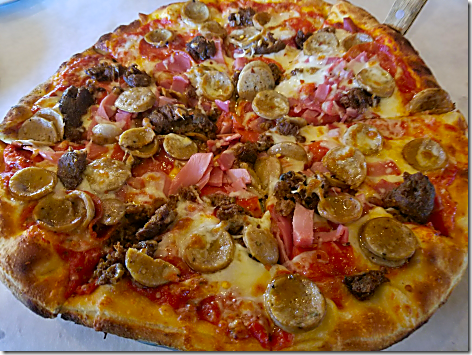 Everything was delicious as in our last visit. One thing I noticed was that the Parmesan Cheese I asked for to sprinkle on my pizza was freshly grated and kept cold, not drying out on some shelf.
And of  course we have plenty of leftovers.
---
---
While we were eating dinner, I got a text from Wal-Mart saying our prescription was ready, so we picked it up on our way home.
When we were coming up through Washington yesterday we noticed Cannabis stores everywhere, including right along the Interstate.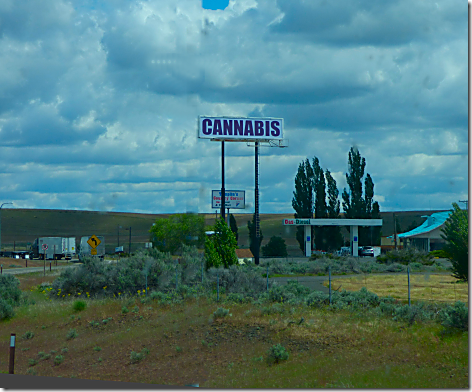 And this ad was on the Spokane newspaper's website.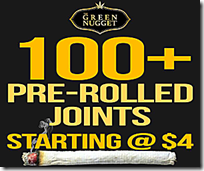 I guess this is for people too lazy to roll their own.
Tomorrow we've got a 239 mile trip over to Garrison, MT for one night before moving on to Billings. We'll try to get off a little earlier than usual tomorrow since we'll be losing an hour as we go back into Mountain Time Zone.
---
Thought for the Day: