Daily Archives:
May 13, 2017
It got cold enough last night that we thought we might wait up to a covering of snow, but no luck.
---
---
But we did get more white stuff on and off several times during the morning and afternoon, but none of it stuck around. The temp finally crept up to the low 40's, staying mostly overcast all day.
For breakfast this morning, along with our coffee, we had half of our Cardamom Ocean Rolls from yesterday's visit to the Sparrow Bakery.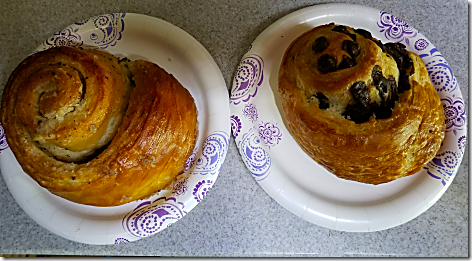 Really good, especially with the cardamom flavor.
Later our daughter Brandi sent over these pics of Landon at hockey practice.
Looking pretty good on skates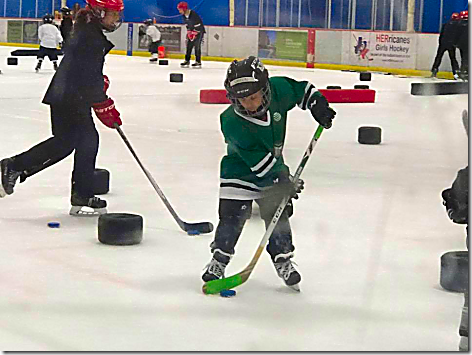 Not sure if Landon just checked the other kid, or maybe he just likes short naps.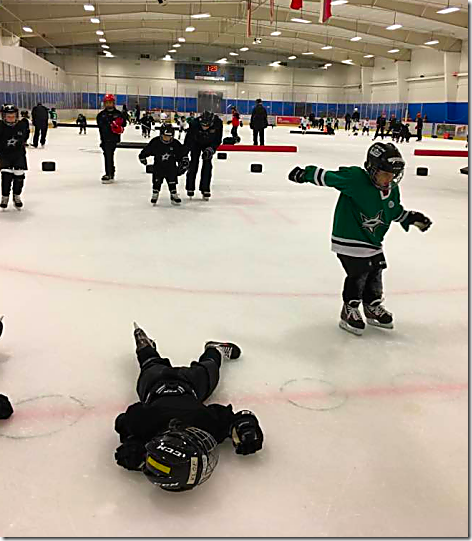 And here's Landon with his uncle Chris who came up to watch practice.
---
---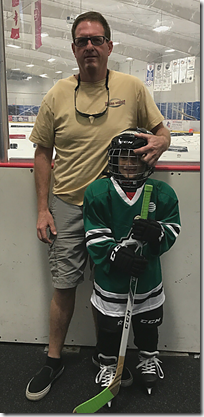 About 4:30 we headed out for dinner at Cinco de Mayo down in La Pine, with a stop right next door to pick up our friend Dina.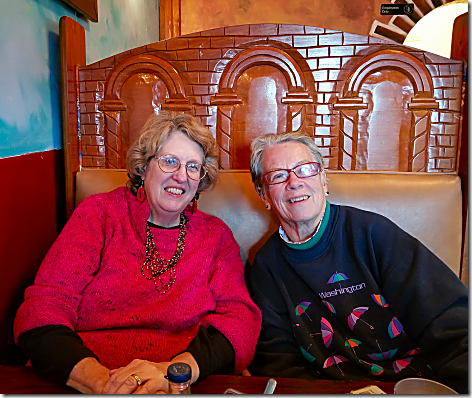 Whoever recommended Cinco to us years ago is lost in the mists of bad memories, but if they read the blog, hopefully they'll speak up. But whoever it was, it was a great recommendation.
Jan had the 3 item combo with a Chili Relleno, a Beef Taco, and a Beef Enchilada.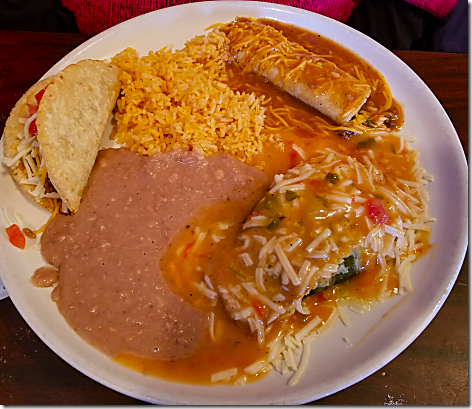 These are the biggest plates we've seen anywhere with a diameter of almost 19", and they fill them up. So everyone had leftovers.
---
---
Dina got this huge Taco Salad.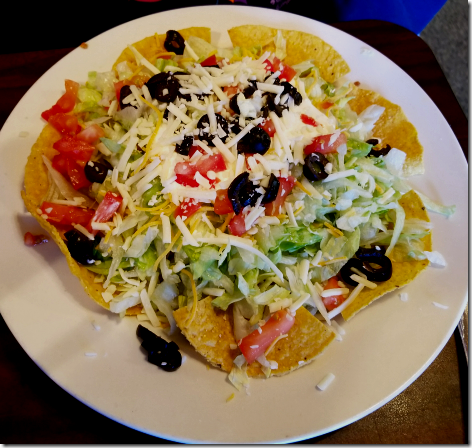 I got the Carne Asada Dinner.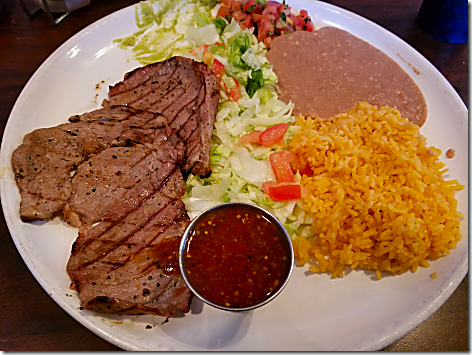 Everything more than met our expectations. Except their much-vaunted 'Hot' salsa. A number of the Yelp reviews talk about how hot it is. Well, maybe for Oregonians, but not for Texans.
In Texas it would be, maybe medium-hot. So I used some of my Volcanic Pepper Dust to spice things up.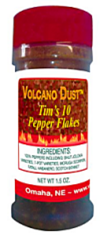 Besides Habaneros and Scotch Bonnets, this also has Moruga Scorpion Peppers, the 2nd hottest pepper, in it.
What I haven't yet had a chance to try is the Carolina Reaper, the world's hottest pepper as of a couple of years ago.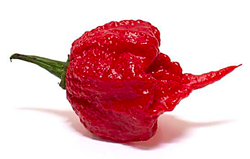 That thing looks deadly just sitting there.
Tomorrow we'll probably just stay at home, with Jan whipping up a batch of her world-famous chili. And I can guarantee it will be hotter than Cinco de Mayo's salsa.
---
Thought for the Day:

"Happiness is having a large, loving, caring, close-knit family in another city." – George Burns
hdghdgh