It Just Wasn't To Be . . .
It finally crept up into the low 60's today, but stayed pretty overcast with only occasional rays of sunlight.
---
---
But according to the Weather Channel, we're still looking for snow tomorrow night, so we'll see what happens.
About 1:30 we headed into Bend to have brunch at Big Bear Diner and then on to the movies.
Along the way we passed the weigh station that has always been closed, and that we planned on getting a free weigh as we leave here on Wednesday. But for the first time since we started coming to Bend in 2011, the weigh station was open and in use, so we'll see how it goes on Wednesday.
Then right before we got to the Black Bear Dinner on US20, we passed Dr. Jolly's,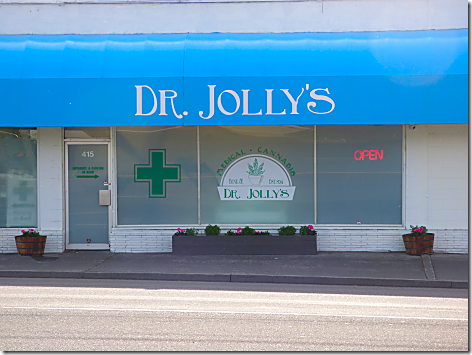 Dr. Jolly's is a licensed marijuana dispensary, which I guess is why he's so jolly.
We both decided we wanted breakfast so Jan got an mushroom cheese omelet.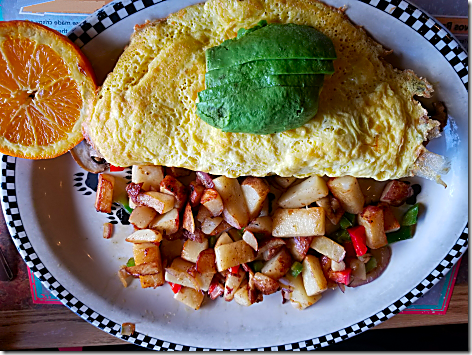 Along with the country-fried red potatoes, and a big chunk of avocado, she got a side of bacon.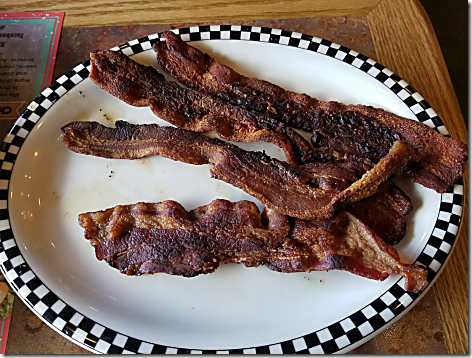 Jan refers to the way she likes bacon as 'glass bacon', so crispy that it shatters when you touch it.
---
---
I had the two egg combo with link sausage, potatoes, and rye toast.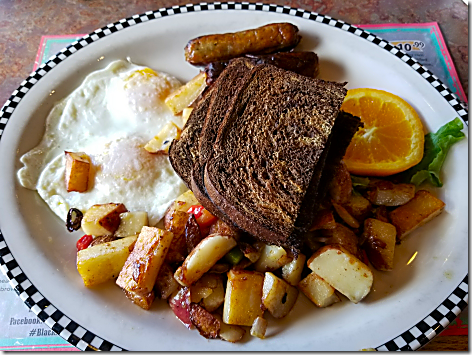 Everything was as good as we've come to expect from Black Bear, and why we keep going back.
Before we left, we each got one of their desserts for later,Jan choosing the Coconut Cream Pie and I got the Bread Pudding.
Leaving we saw that even black bears eat there. Makes sense, I guess.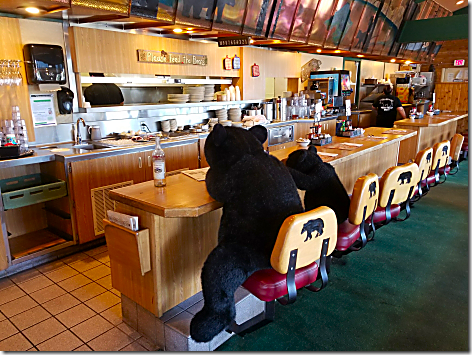 Leaving the diner we drove over to the downtown area to see Colossal at the Tin Pan Theater. But it was not to be. We could never actually find the place.
We think it was down a blocked-off alley, but by the time we figured that out, we would have missed the beginning of the movie, so we thought we'd try again tomorrow. But when I got home and checked I found the theater is not open on Tuesdays.
Turns out the place is a small 30 seat art theater, which probably explains why it's down an alley. So we'll have to try and catch Colossal down the road somewhere.
---
---
As we drove around we saw a lot of trees in bloom, with various shade of white and pink.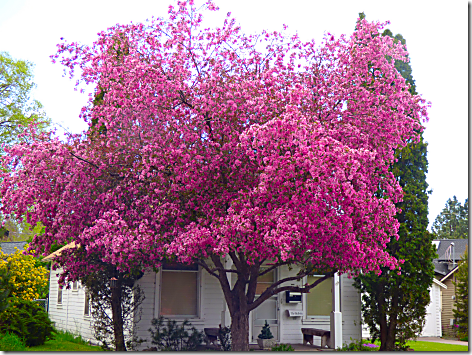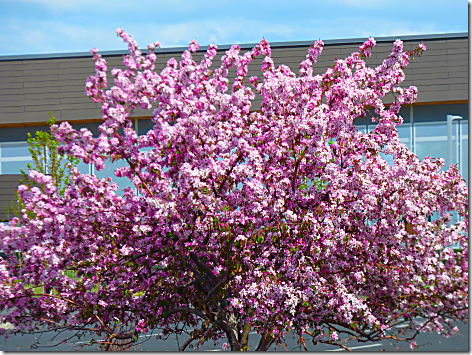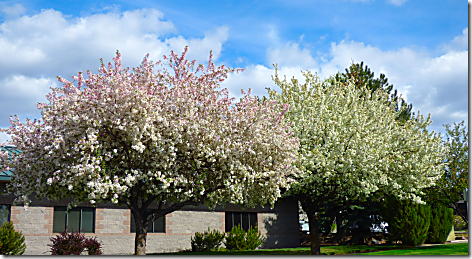 We've been told that some of these are cherry trees, but we've been lied to before, so we don't really know. But they really are beautiful.
I guess Bend OR figured they don't have enough whitewater rapids in the area, so they built their own . . . right downtown.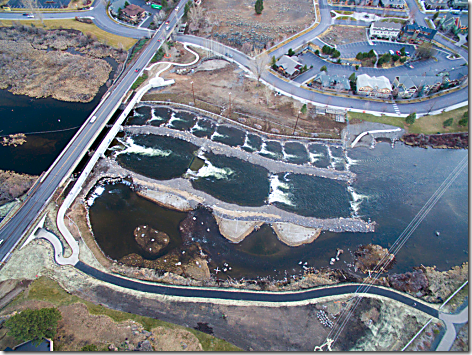 Built back in 2009, they arranged boulders and barriers to speed up the water flow and  generate some whitewater. There are three different paths through the area. The top is for kayaks and tubes,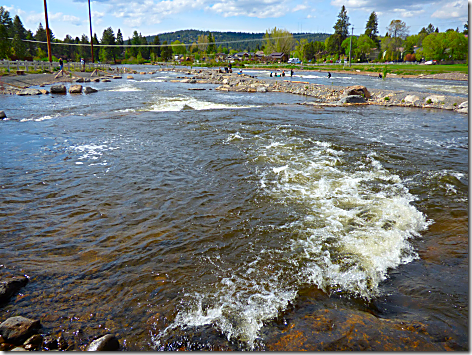 while the middle route is for rafts and surfing. Yes, surfing.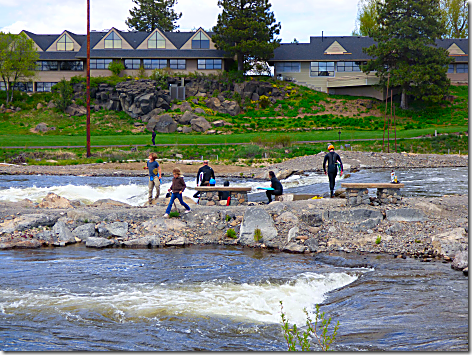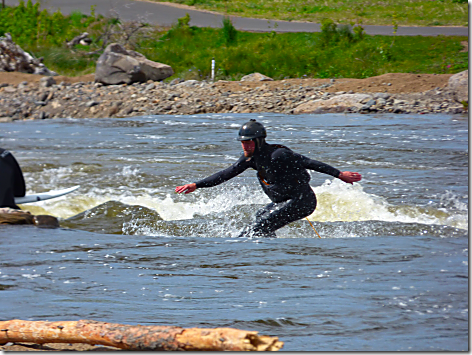 The bottom route, called the Habitat Channel, is off-limits to people, and reserved for animals. But not all I guess, since ducks are often known to ride both of the other channels. Even ducks like fun.
Tomorrow's our last day here in Bend, so we're making one last visit to Baldy's BBQ for dinner, and to have leftovers for our travels.
---
Thought for the Day:
I keep telling Jan that with some Liquid Paper and a black Sharpie, I can even that mustache right up.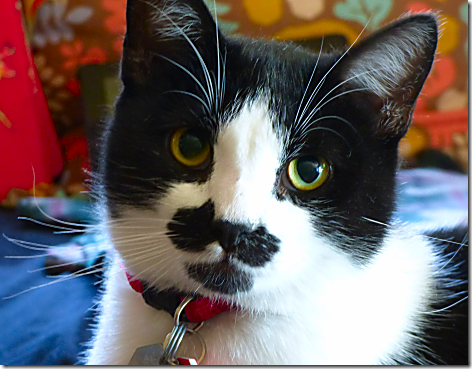 dfadfadf