Daily Archives:
April 8, 2015
This afternoon I got back on my magnetic shade project (my cheapie version of the Magne Shade product. I had been trying to come up with a good (easy) way to hold the magnets in place.
I thought about sewing them in place (a pain in the rear), or stapling them in place (might scratch the glass or the trim), but after a test, I decided to glue them in place using Permatex Black Silicone Adhesive Sealant.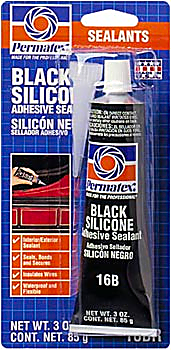 I had tried some other glues, but this was the first stuff I found would stick to the shade fabric. So I positioned each magnet in the correct position and then worked the adhesive into the fabric with a small paddle and then let it dry.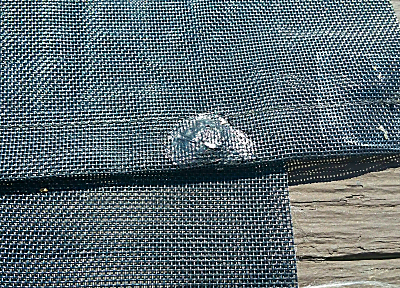 Next I'll fasten a couple of magnets down the sides and then glue some pockets on the corners to lift the shades in place.
Later in the afternoon I went online and made reservations for the Verde Canyon Railroad Train Ride for next Monday afternoon. It's a four hour ride and everyone says it's worth the trip, so we're really  looking forward to it.
We had planned to do the Out of Africa Wildlife Park tomorrow, but we couldn't get one of the tours we wanted, so we'll probably wait until next week to avoid the weekend crowds. We visited the park when we were here in March 2011, really enjoyed it, and are looking forward to going back.
Tomorrow I think we're going to make the drive up to Jerome, have lunch at the Mile High Grill, and then do some sightseeing in the area.
For dinner tonight we finished off our Famous Dave's BBQ leftovers from last Saturday night. Guess now we'll have to eat out again and collect more leftovers.
Don't know if I've mentioned it yet, but if you shop at Wal-Mart, you might want to check out their Savings Catcher Program. Just download the Wal-Mart app for your phone and then use it to scan your Wal-Mart receipts.
There is a QR Code at bottom of every Wal-Mart receipt that looks like this: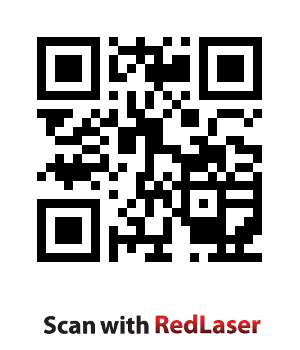 Just use the Wal-Mart app to scan the code and then WM will compare what you paid to prices at other stores in the area. If they find a lower price, they credit you with the difference.
So far in the last several months, we've gotten a little over $17 back. You can collect it by printing out an e-card at home and then use it at the checkout.
So, check it out.
———————————————————————————————————
Thought for the Day:
I like coffee because it gives me the illusion that I might be awake.
adsfdsf