Daily Archives:
April 30, 2015
The park here has really emptied out in the last couple days, presumably the temps are now in the mid-90's and going higher. And to think that just a week daytime temps were struggling to make 70 degrees and we had night time temps running from the high 30's to low 40's. That's a real change.
Not sure what's going with gas/diesel prices in the last week, but unleaded has gone up 22 cents a gallon in the last week, and 15 cents in the last two days. Diesel hasn't gone up quite as much, and strangely, it's still 25 to 30 cents a gallon cheaper than unleaded.
Jan and I headed out about 4:30 to have one last dinner down in Henderson at our favorite Las Vegas Mexican place, Lindo Michoacan.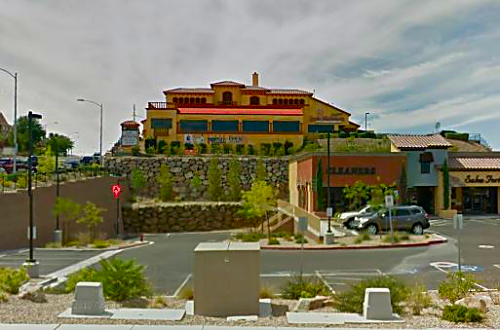 We went early to beat the rush and also to sure of getting a window seat overlooking Las Vegas, previously our favorite view of the city. Of course that's now been replaced by the High Roller Observation Wheel.
We both tried something new tonight with Jan going with the Pollo a la Parrilla, and forsaking my usual Carnitas a la Coca-Cola, I went with the Carne Asada.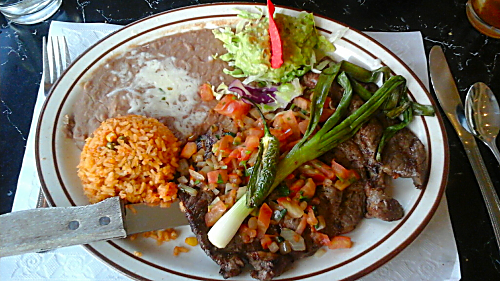 We both really enjoyed our changeup meals, and their chips and salsa were great as usual. And even better, as well as the bowl of salsa that comes with the chips, you also get a bowl of very tasty bean dip. Really good.
I forgot to mention on our last visit to Lindo Michoacan that we also get a cup of Fideo Soup like this with our meals.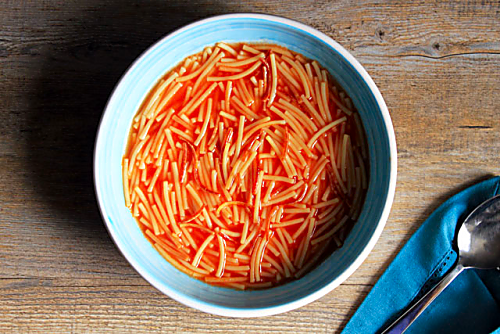 Fideo means 'noodle' in Spanish, and that's what it is, a noodle soup made with a light tomato-based broth. Really good, and a great way to start our meal.
After a great meal, and as we had planned, we went back to the rig for an hour or so. Then after it was dark, we headed back over to the Strip to take in another of our Vegas favorites, the Bellagio Fountains.
We've done this a number of times, so we know exactly where to park in their parking garage, and the route to take through the casino and hotel, and out the front to the walkway around the fountains.
We got there a couple of minutes into one show, and then stayed for two more full shows. The shows run about every 15 minutes, and each one of the three we viewed were different, so I don't know how many different shows they have.
Here's some of the photos I got.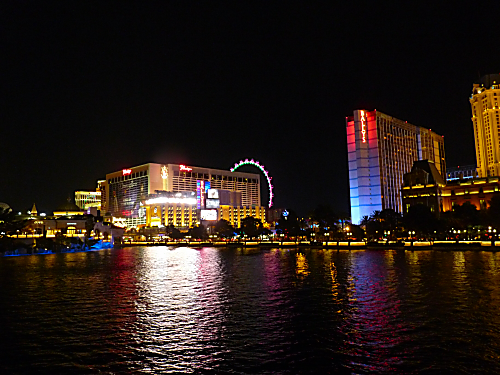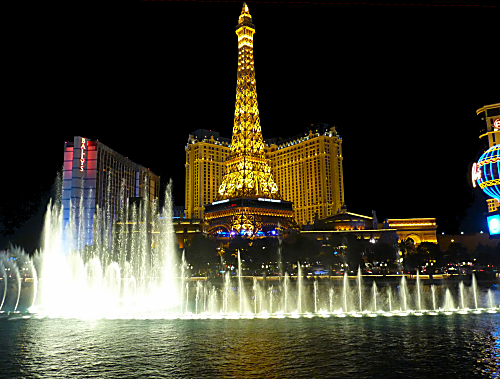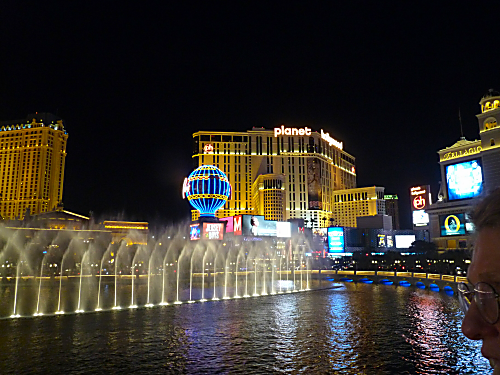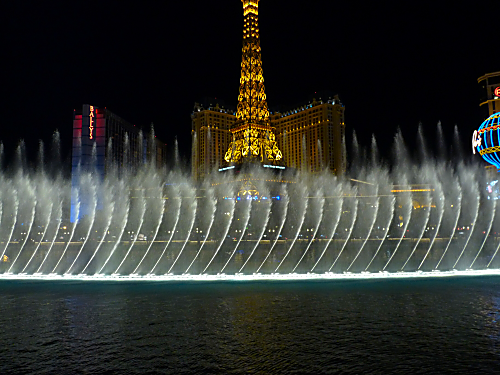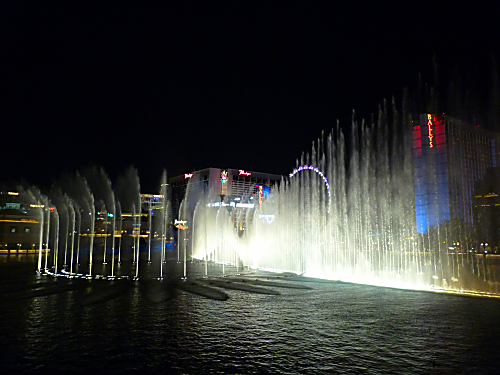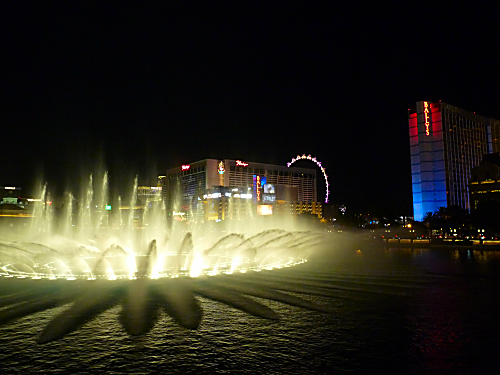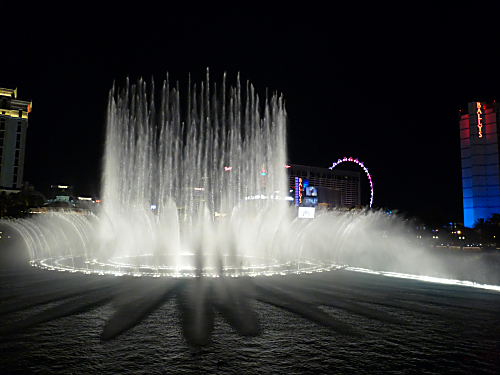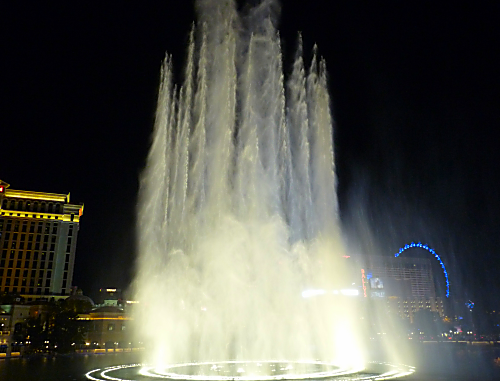 We finally got back home about 9:45 after another very nice day here in Las Vegas. And we've only got two more to go, since we'll be leaving here on Sunday, and heading back to Cottonwood for a week or so.
______________________________________________________________
Thought for the Day:
"I'm still chasing girls. I don't remember what for, but I'm still chasing them." – Joe E. Lewis
adsfds