Daily Archives:
April 17, 2015
After a nice quiet morning, Jan and I headed out about 3pm for some errands and dinner. Our first stop was right up the road heading into Cottonwood. I had left some keys at a locksmith on Tuesday to be duplicated, so we stopped off today to pick them up.
Then it was out on 89A to drop some mail off at the Cottonwood PO, before heading right down the road to visit the Clemenceau Heritage Museum. But we were 30 minutes too late. Despite the fact that the web said they were open until 5pm, they actually closed at 3pm. So maybe we'll have a chance tomorrow.
When we were at the Escapade in Tucson last month, Jan ask a friend of ours, Barb Westerfield, where she got the shirt she was wearing. Barb said she got it at the Ye Old Hippie Emporium in Old Town Cottonwood,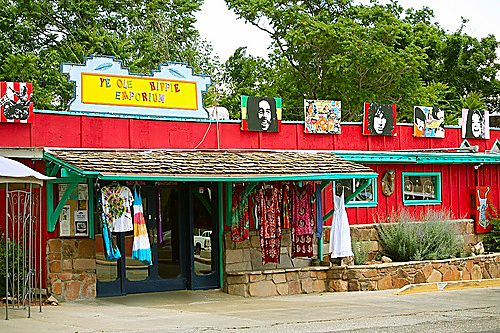 so that was one of the places Jan wanted to be certain to visit, so we stopped off there next. Jan quickly found a couple of blouses that she really liked so she was very happy.
After that it was right down the road a little ways to have dinner at Hog Wild BBQ.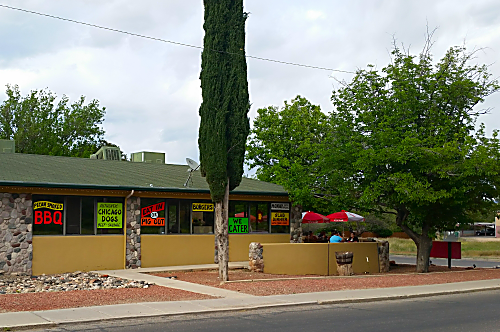 This is our second visit here, and we already knew what we were going to have, Just pulling into the parking lot and smelling the smoke coming off the BBQ pit in the parking lot.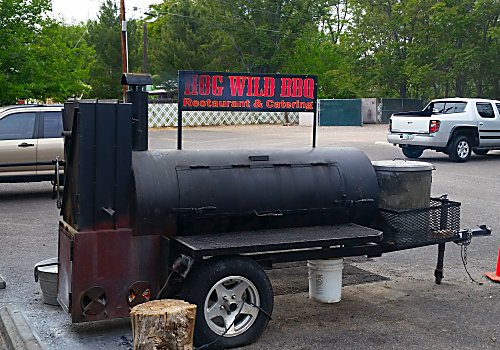 And this was what we ordered, the Sampler Platter.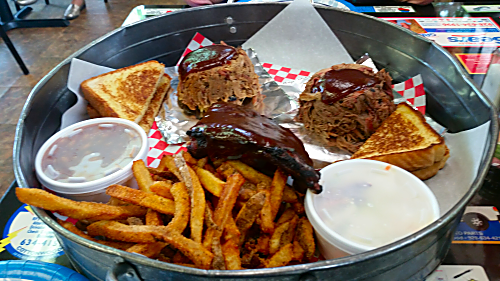 It's a 1/3 slab (4) of ribs, 1/2 pound brisket, 1/2 pound of pork, garlic fries, two sides (we got cole slaw and BBQ beans), and Texas Toast. Really delicious.
Even their BBQ sauce is really good, except for the fact that it's a little wussy. But then I have some of my 'magic' powders that takes care of that problem.
And we had enough brisket and pork to have sandwiches later at home, probably after we get to Las Vegas this Sunday.
Finishing up with dinner, and since Barb Westerfield had given us such a good tip on the Old Hippie Emporium, we decided to check out her other recommendation, Irish Rose Cupcakes.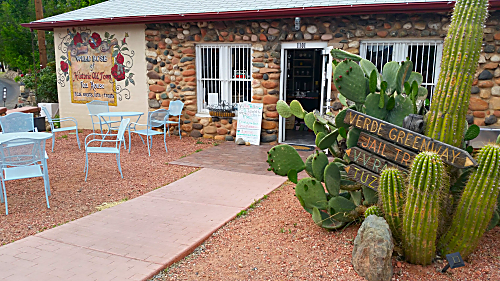 And she hit a home run on this recommendation too. Here's what we got.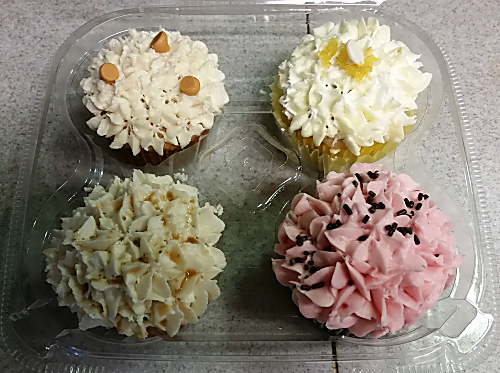 On the top left is my Butterscotch, with my Salted Caramel underneath.On the top right is Jan's Lemon with her White Chocolate Raspberry. One thing unusual about their cupcakes is that most of them are available in both vanilla and  chocolate cakes. Needless to say, both of mine were vanilla. Later tonight we each had a cupcake for dessert, and Jan said her Lemon might just be the best cupcake she's ever eaten.
Finishing up, here's a photo of my Sweetie's pretty painted toes that I did yesterday.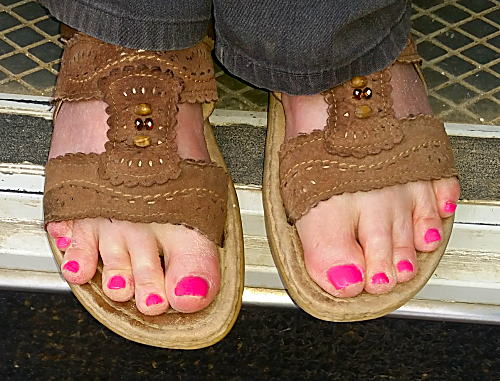 Tomorrow will be our last day here in Cottonwood, at least, for two weeks. We're heading over to Las Vegas on Sunday. Then in two weeks, we'll be back here for ten days or so, before we head out to Illinois for our big Memorial Day weekend family reunion. Really looking forward to it.
____________________________________________________________
Thought for the Day:
A recent study said traffic accidents have plummeted in Colorado since they legalized marijuana.
Someone commented that that's because drunk people run stop signs, and stoned people wait for them to turn green.
adsfads