Daily Archives:
April 11, 2015
Right before we left Apache Junction, we bought a new Memory Foam Gel-Filled Mattress Topper and installed it on our bed. And as much as we liked our old mattress Topper, we both agree that we sleep better on the new one.
Of course, to install the new topper we had to strip the bed all the way down to the bare mattress, which mean removing and re-installing our Touch of Class Dual Control Heated Mattress Pad. We haven't needed it since we were in Houston back in February, but since we got to Cottonwood, we've had night time temps in the low 30's. But when we tried to start using the heat again, only Jan's side was working.
So after a few cold nights on my side of the bed, I decided to take a look at the problem. The first thing I did was to use my ohmmeter to check the resistance at the connectors on both sides of the blanket, and then compare them. As it turned out, both sides read the same 120 ohms. So it wasn't the wiring in the pad itself, which was a good thing.
So next I swapped the controllers between the sides, and my controller worked on Jan's side, and her controller didn't work on mine. So it wasn't the controller. And then swapping them back didn't help either.
So it must be the connector at the bottom of the blanket, so I tried plugging and unplugging the connector a number of times, again with no luck. So now it was time to bring out the big guns, Strike-Hold.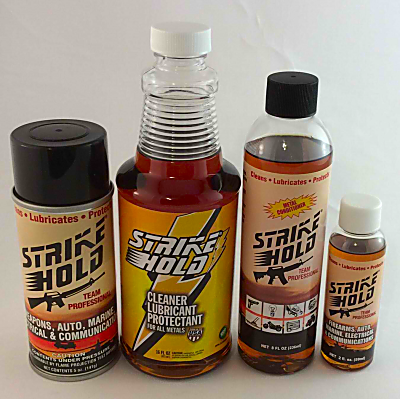 So I sprayed both the connector and the plug and let them soak for a while. And plugging in the controller about 30 minutes later, I had heat on my side. Strike-Hold has resurrected a number of my devices, including a Kindle Fire, and a laptop.
As I've said before, Strike Hold, The Magic Fluid. Give it a try for what ails you.
I mentioned a while back that when we stopped at the Bowlin's Picacho Peak on our way over to Yuma to visit our friends, Chris and Charles Yust, I bought a box of these Larvet's.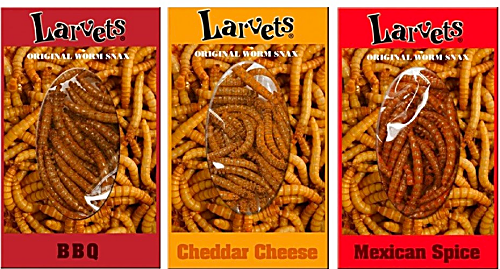 Larvets Sampler Gift Pack- BBQ, Cheddar Cheese, & Mexican Spice
Yes, these are BBQ'd worm larva.
Jan finally told me that she was tired of seeing them on the counter, and if I didn't eat them, she was going to throw them out. So eat them I did.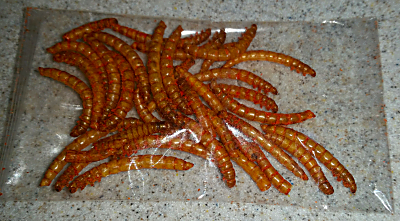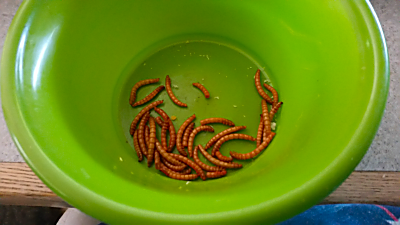 Actually they were kind of a letdown. There was no taste to the larva, not even of chicken. They were like a hollow crunchy straw that just melted away in your mouth. The BBQ taste was like a BBQ potato chip, but with more heat. I tried to get Jan to try one, but she just shuddered and looked away. Wuss!
Remember, I do these things so you don't have to. Or want to.
Later for dinner, after my worm appetizer, Jan fixed up some the Rudy's BBQ that we bought before we left Houston and froze.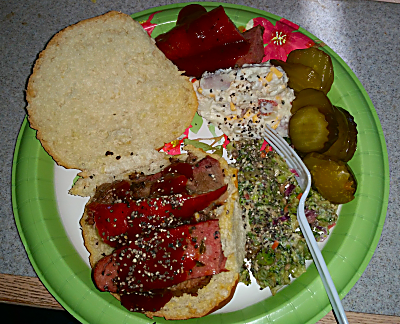 So we had Rudy's Moist Brisket and Jalapeno Sausage, Broccoli Salad and Loaded Baked Potato Salad from Wal-Mart, and Firecracker (Hot) Sweet Pickles from Famous Dave's BBQ. A very good dinner, believe me.
As it stands now, we're going to do our Jerome trip tomorrow, but we'll see how that turns out.
____________________________________________________________
Thought for the Day:
"The will to conquer is the first condition of victory." – Ferdinand Foch
sfgfdgdf