Daily Archives:
June 1, 2017
Jan and I left the rig about 9am heading for Bear Country USA, the first park on today's three park tour.
---
---
It took us about 30 minutes to get there and $30 to get in to take the 45 minute drive though the park.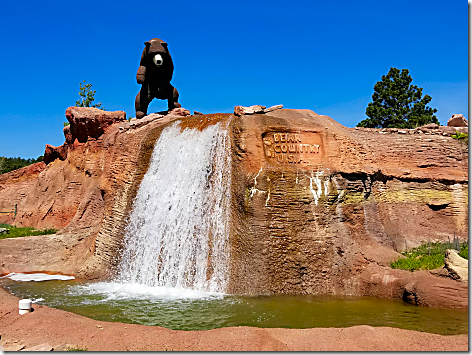 First up was a herd of American Elk.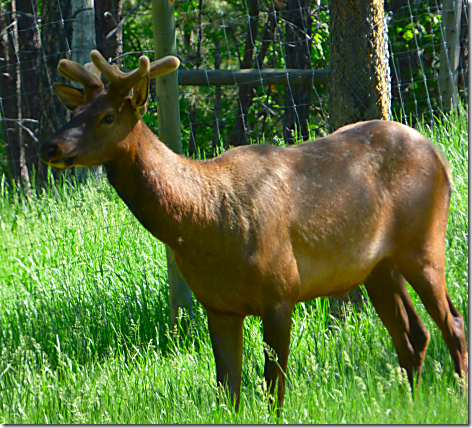 Many still with their Velvet Antlers.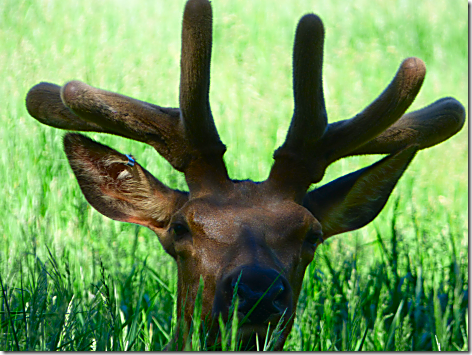 sgfgsdfg
Right next door was a head of reindeer.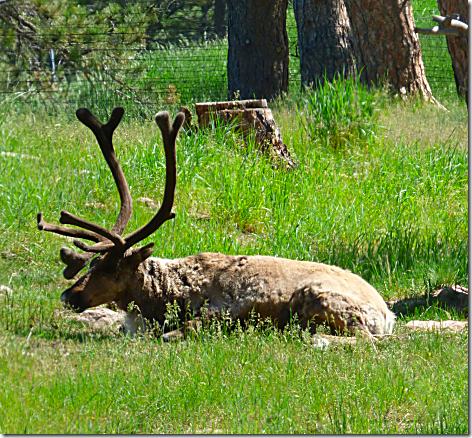 Looks like Donner, Blizten, and a few others.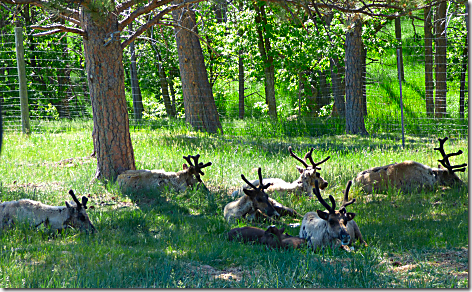 ---
---
Big Big Horn Sheep.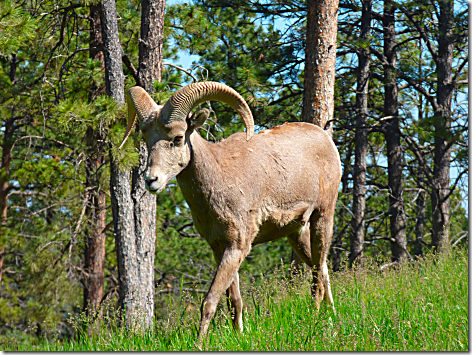 Little Big Horn(less) Sheep.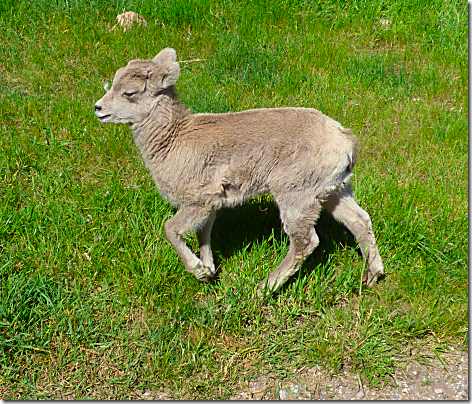 sgfgsdfg
An ugly, shaggy bison (Buffalo)
sgfgsdfg
Bears, Bears, and more Bears.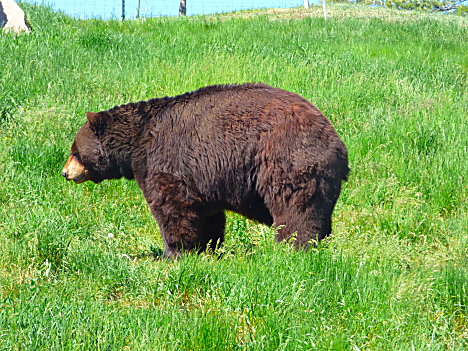 sgfgsdfg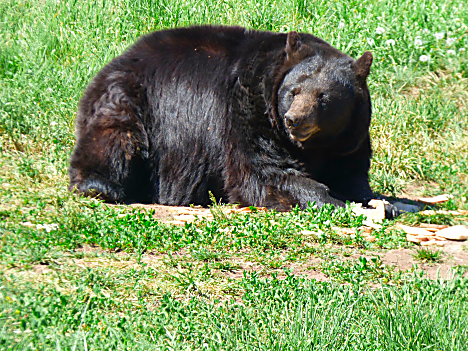 sgfgsdfg
This is the animal guard separator that keeps the bears in their own habitat area.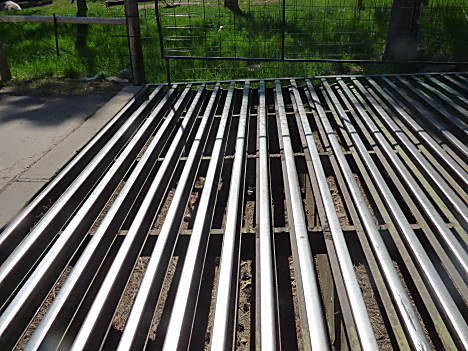 Unlike a regular cattle guard, these are made up of railroad rails, and then electrified like an electric fence.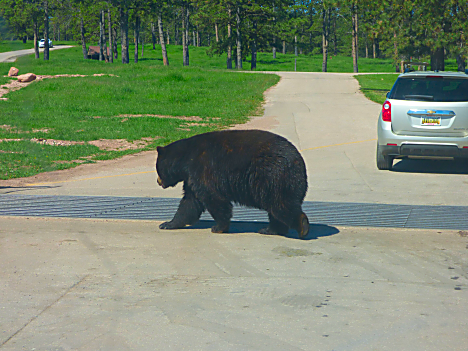 The bears walk back and forth in from of the guard so much that they even have a sign posted to keep you moving.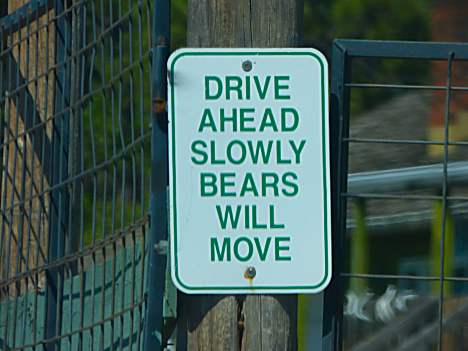 But sometimes two or three of them will be weaving to and fro, blocking the road. I guess they can't figure out why the cars can get over it and they can't.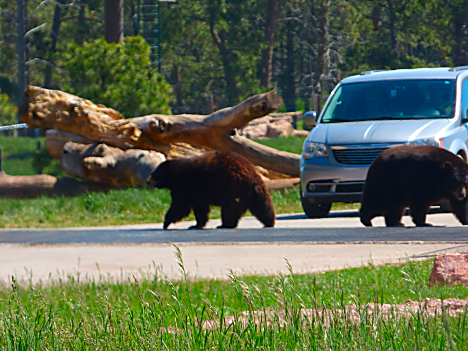 ---
---
And this is their resident Grizzly.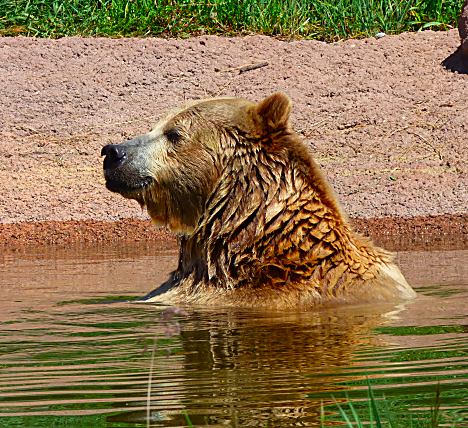 sgfgsdfg
American Bobcat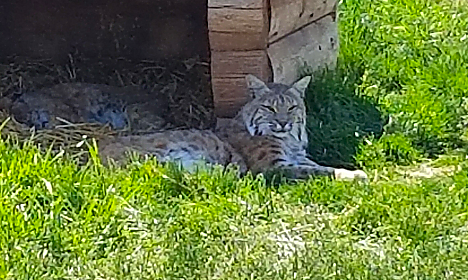 sgfgsdfg
An Arctic Fox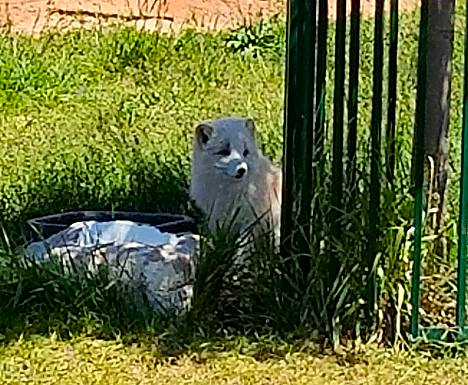 sgfgsdfg
Another sculpture done by the same guy that did the horse sculptures in Hill City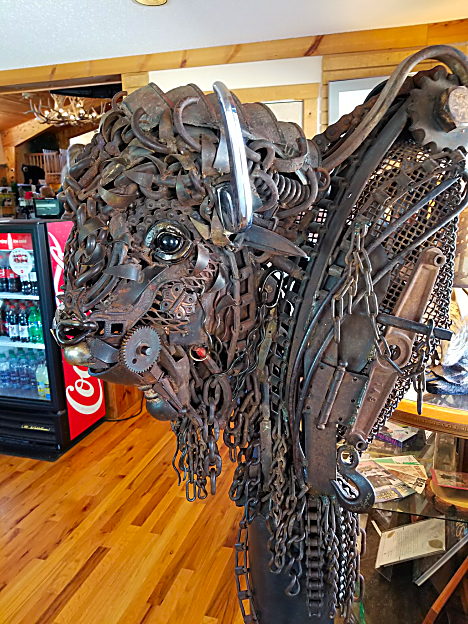 Hill City Horse Sculpture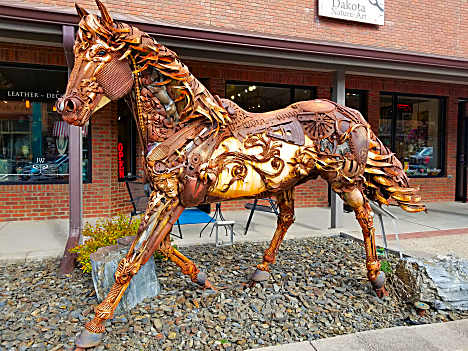 Finishing up at Bear Country, we headed over to Hill City to have lunch at Alpine Inn. Wanting to try their much-renowned German food, we had tried to have dinner there last Thursday, only to find that they only served the German fare for lunch. So we were back,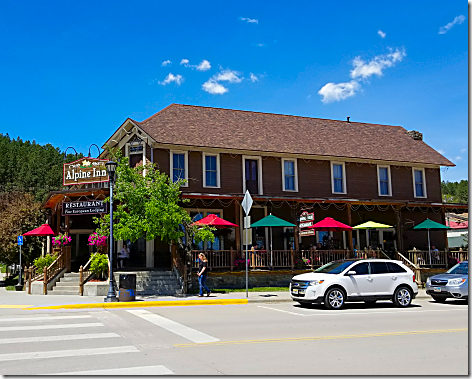 I started out with a cup of the Austrian Cheese Soup.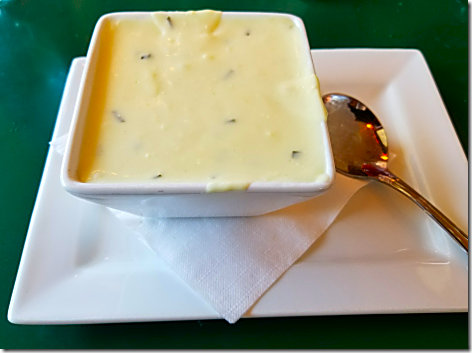 Delicious with a sharp nutty flavor and a smooth creamy texture. Jan quickly reached her two spoon taste limit, and almost ordered her own cup. (When I order something that she doesn't, she gets to taste two spoonfuls of mine, and then she has to order her own. I've learned this from experience.)
Jan ordered her favorite Jaeger Schnitzel, a breaded port cutlet covered with a fresh mushroom sauce, accompanied by German potato salad and red cabbage.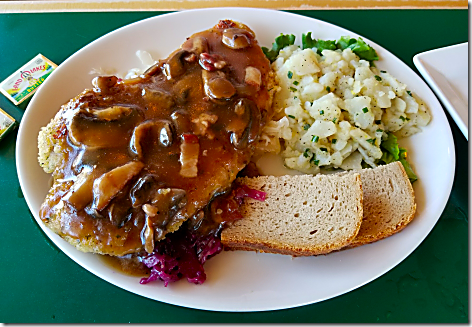 I got the German Plate, with a Grilled Bratwurst, a Smoked Bratwurst, sauerkraut, German potato salad, and red cabbage.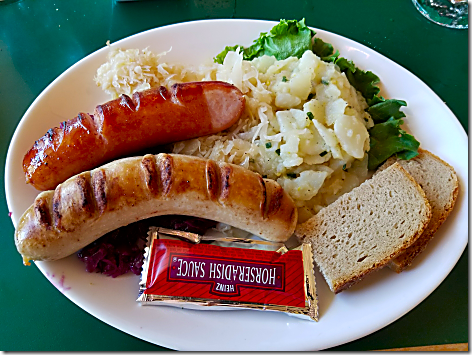 Both of us agreed that the Alpine Inn's German food is on the same level as our other favorite German place, Der Lindenbaum in Fredericksburg, TX.. Really, really good.
I'm going to wrap it up for today and finish up with our visit to Reptile Gardens tomorrow.
And on tomorrow, we driving over to Gillette, WY tomorrow to pick up a part for our rig's generator, and come home with a side trip to Devil's Tower.
---
Thought for the Day:
You may all go to Hell, and I will go to Texas. — Davy Crockett
gadfgsdfg