Daily Archives:
June 28, 2017
With a full day on tap, Jan and I left the rig about 11:30, heading for our daughter's home in the Katy area.
---
---
But we had a number of stops beforehand, with the first one being the Jack in the Box in Columbus for a quick breakfast, Jan getting Supreme Breakfast Croissant, while I got a large Iced Caramel Latte. Very good.
Finally getting into the Katy, we dropped off a prescription for Jan at the Sam's Club, and then it was on to the Kroger near Brandi's for some last minute supplies. That done, I dropped Jan off at the nearby POSH Nails to get her toesies done while I took the groceries on to Brandi's.
About the time that Jan's sister Debbie and her family showed up, Lowell showed up with our dinner, a Rudy's Picnic Box.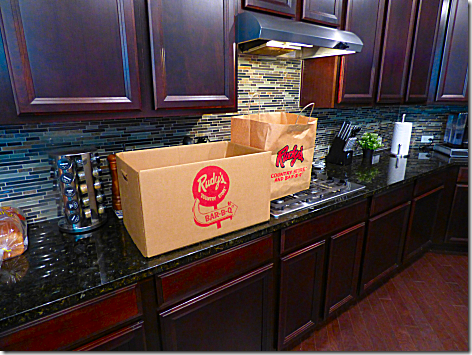 And it comes with pretty much everything you need, two big trays of every kind of meat, boiled potatoes, potato salad, creamed corn, beans, bread, two gallons of drinks, plates, cutlery, and even a red checkered tablecloth.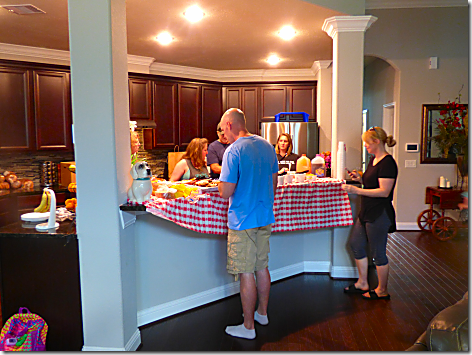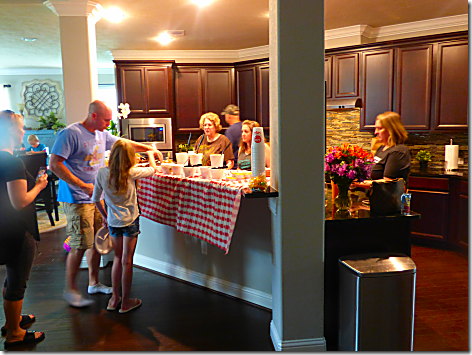 It's amazing how quiet it gets when everyone is eating.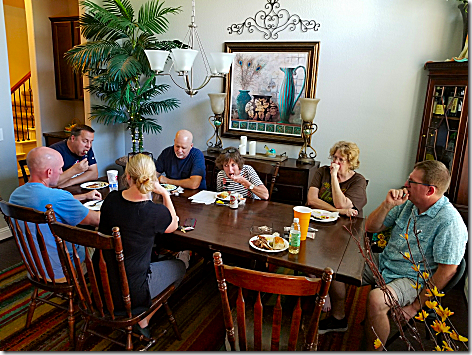 After dinner, our son Chris brought in his surprise for Landon and his cousins.
---
---
A Giant Jenga game that he made.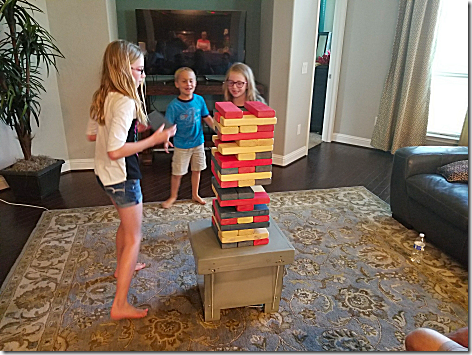 It's obvous that Chris put a lot of time into this, including also make the stand underneath that holds all the blocks for storage and transport.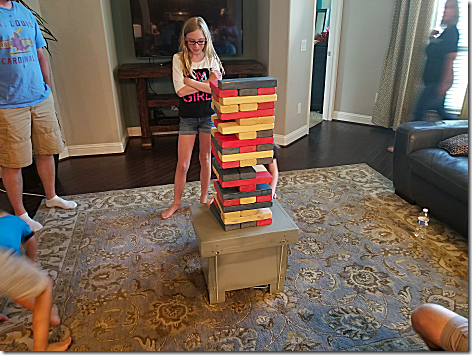 fgsdfg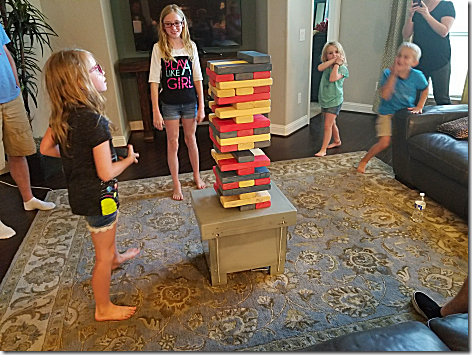 ---
---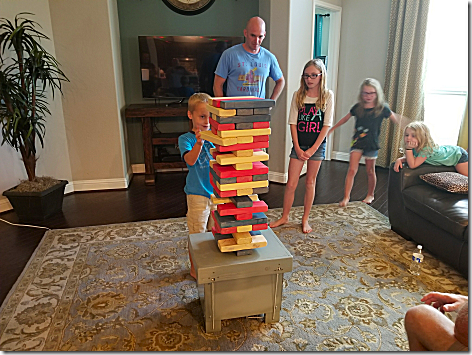 fgsdfg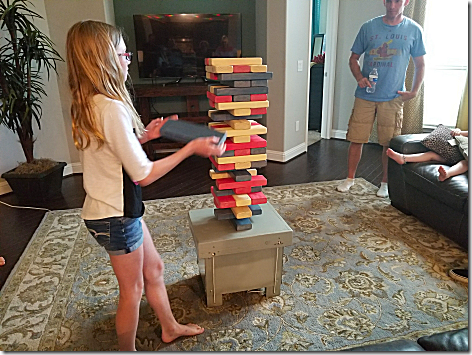 fgsdfg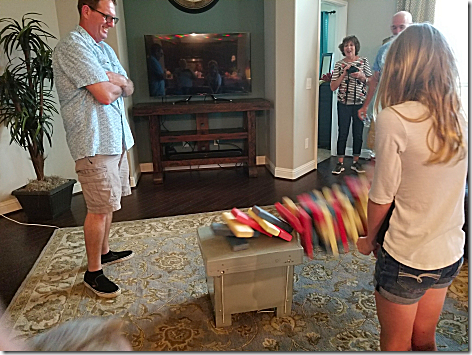 It was fun enough that it kept the kids involved for a good while, though the sound that the Jenga tower made as it came down rattled the house.
Later, Avery Jane, Ella, and Landon spent some time with coloring books and some other art projects.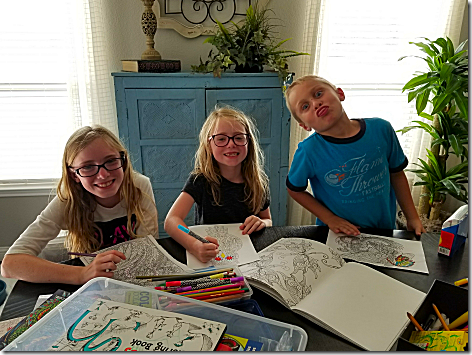 Today's group totaled 17 with 3 more showing up tomorrow.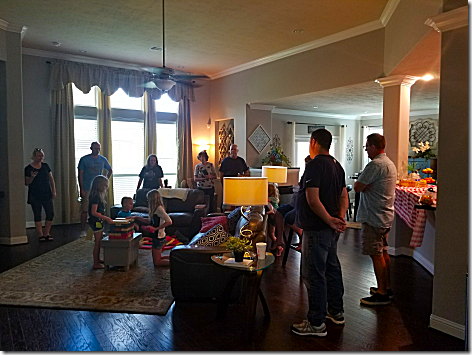 And adding to the fun, tomorrow is Gumbo Day, with Chris whipping up a big batch of his famous Seafood Gumbo. Everyone's looking forward to it.
Everyone started to head out about 8:30, with Jan and I making another stop at Kroger's on the way, this time for gas, at $1.84/gallon, finally getting home about 9:45 after a really fun day.
And then tomorrow we do it all over again.
Well, no one seems to know what the mysterious red buttons in my engine compartment are, but the consensus seems to that I should press the buttons to see what happens, Jan should be taping from a safe distance, and I should wait to do it on the 4th of July for the best effect in case things go terribly wrong.
Thanks a lot, guys.

---

Thought for the Day:
It's hard if you try; it's even harder if you don't try.
dfgsd