Daily Archives:
June 9, 2017
.Today was a stay-at-home day, so I could finish up with the generator. I needed to finish wiring up the new remote switch and then put all the covers back on.
---
---
Then I checked all the rig's fluids, adding some oil and some coolant. Tomorrow I check the tire pressures, since the last time I checked them in Bend, OR it was in the 40's.
Since we're wrapping here, I thought I'd finish up with one of our touristy things that we did last Thursday, the 1st, when we did the Reptile Gardens.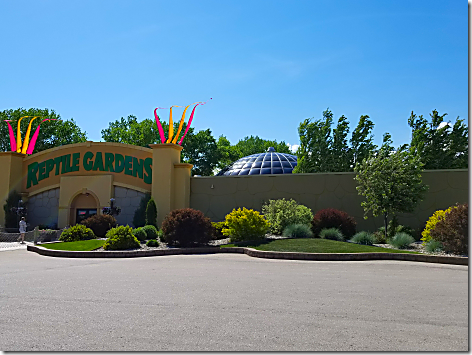 fasdfadsf
We got there a little before 1pm, just in time to take in the Snake Show, with these Albino Python as an example. Unfortunately due to the glass surrounding the stage I didn't get many good photos.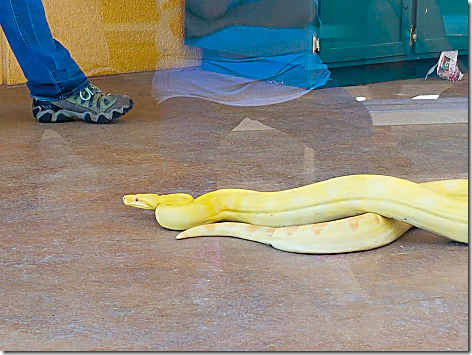 fasdfadsf
Right next door was one of Jan's favorites, the Prairie Dog Habitat. They also have prairie dog on sentry duty.
Jan has been known to ignore signs like the one below, but not this time. Too many witnesses.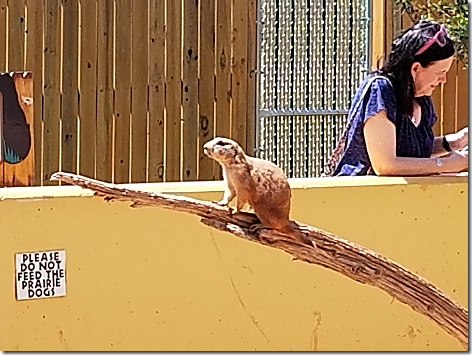 fasdfadsf
In addition, there were a lot of babies running around, some even smaller than this one.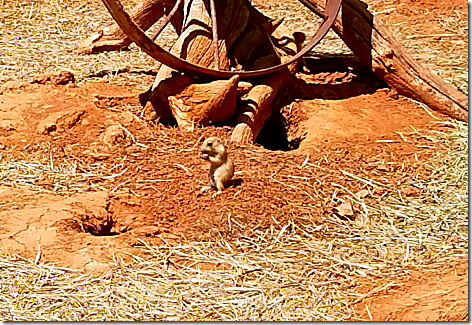 fasdfadsf
This is Derek . . . the guy, not the gator. Derek showed us how to catch and restrain one.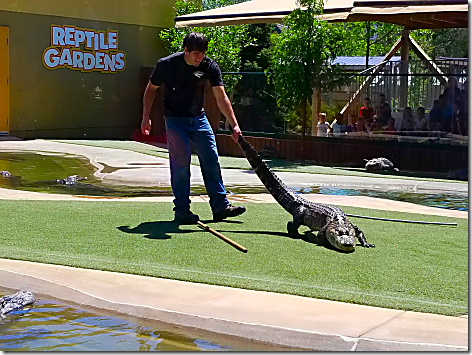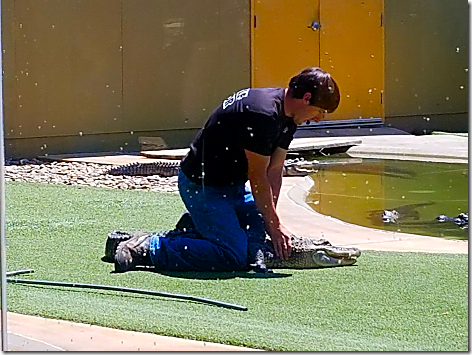 fasdfadsf
Gators can bite down with over 2,000 psi of force, but the saltware crocodile can chomp down at over 3,700 psi. Ouch!
In contrast, lions and tiger top out at about 1,000 psi, while you can tear into a steak with 100 to 200 psi.
But as strong as they are biting down, the muscles that open their jaws are pretty weak. In fact almost anyone, even a child, can hold their mouths shut.
One thing kind of funny was that as Derek was doing this, all the other 20 odd gators and crocs came out and were lined up along the bank, just watching.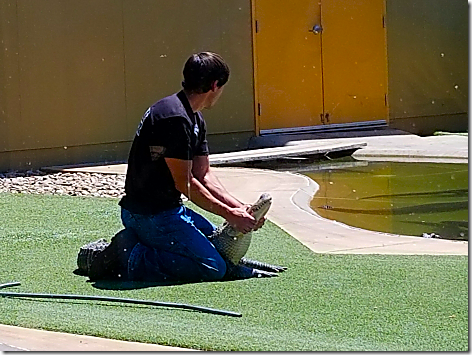 ---
---
Next up was the Bird Show.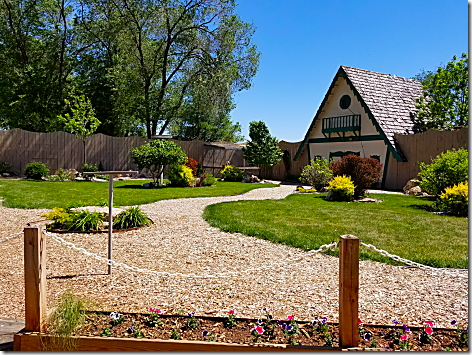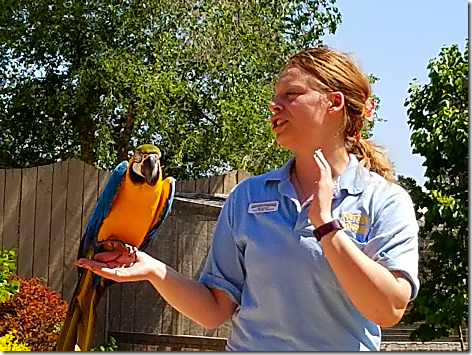 fasdfadsf
Then it was into the dome to check out all the snakes, bugs, and critters, including Jan's favorite Tarantulas.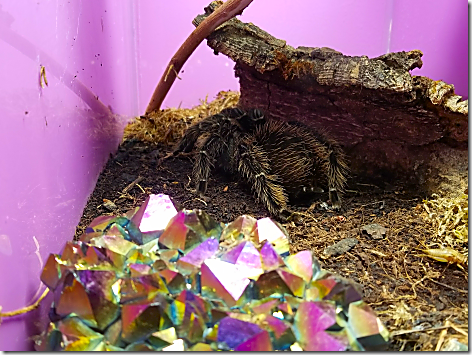 fasdfadsf
Some of them are actually kind of pretty.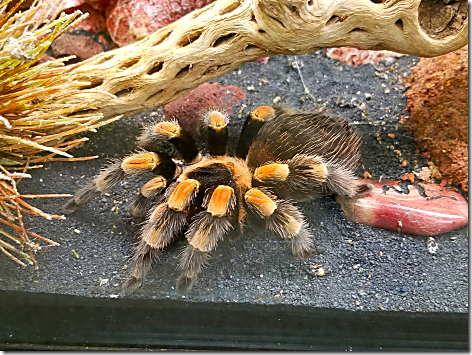 fasdfadsf
This one will fling its stinging hairs at you.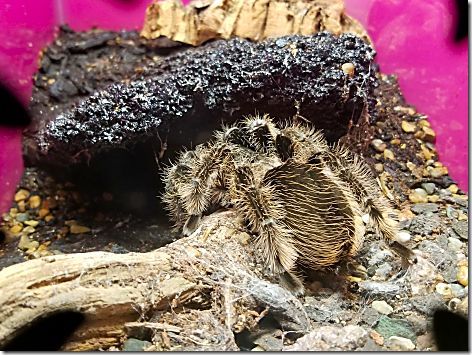 fasdfadsf
Waxy Monkey Frogs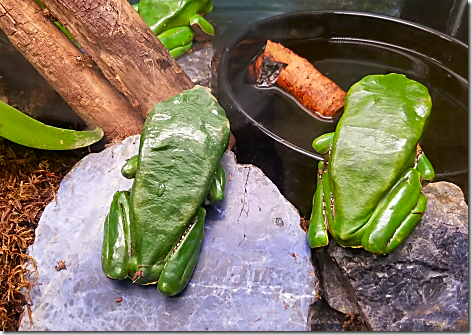 fasdfadsf
A Gold Poison Frog, supposedly the most poisonous of the bunch. Even the natives are very careful with it.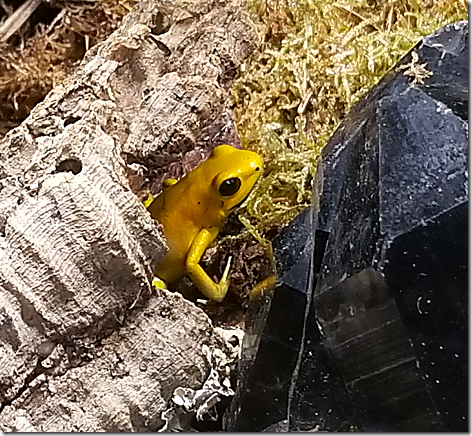 fasdfadsf
The Blue Poison Frog.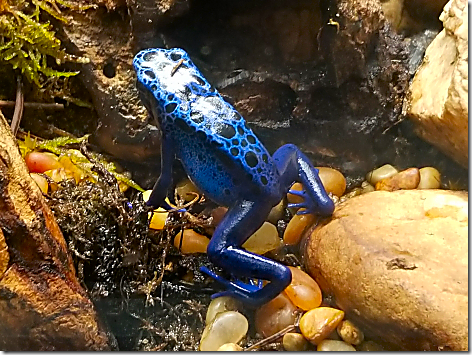 fasdfadsf
This is a Chameleon. Note the pattern on his side. He's recreated the green leaves, the black background, and even the vertical branches. Amazing.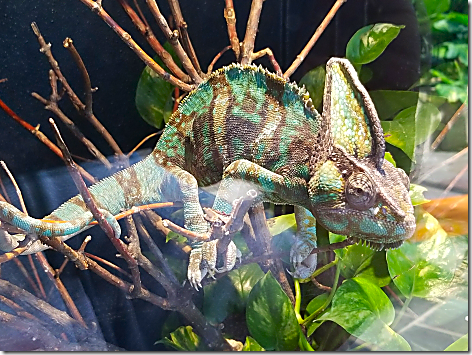 fasdfadsf
An Iguana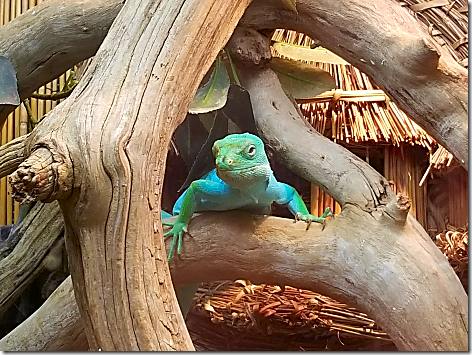 fasdfadsf
Here's Jan with a slightly larger one when we were in Puerto Vallarta in 1997.
---
---
A Desert Horned Viper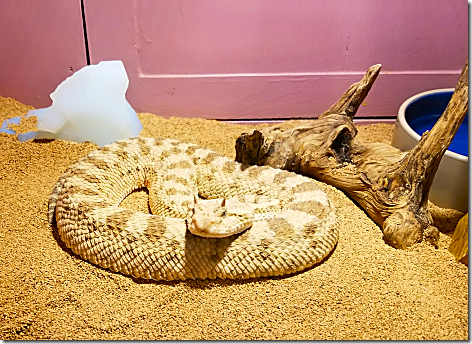 fasdfadsf
And one from my neck of the woods, a Copperhead.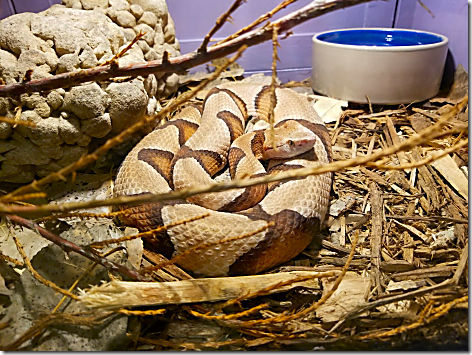 fasdfadsf
The Fierce Snake, or Inland Taipan, is reputed to be the most poisonous snake in the world, although I've seen other snakes listed that way.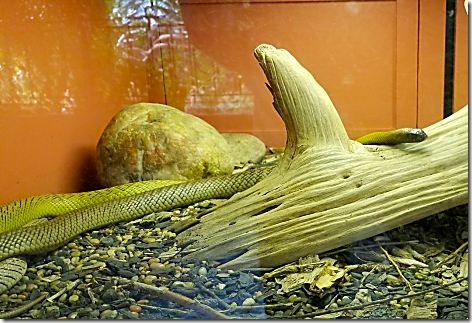 fasdfadsf
The Fierce Snake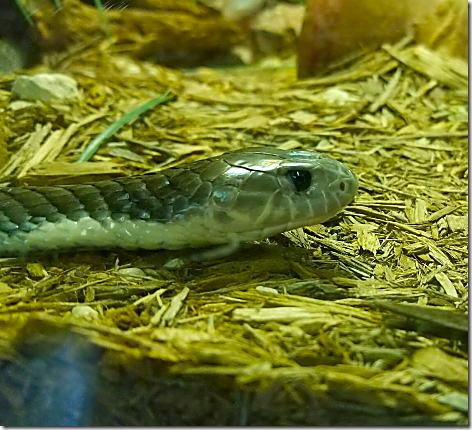 fasdfadsf
The centerpiece of the entire place is the dome, with birds, insects and other animals roaming free, and populated with many exotic plants and flowers.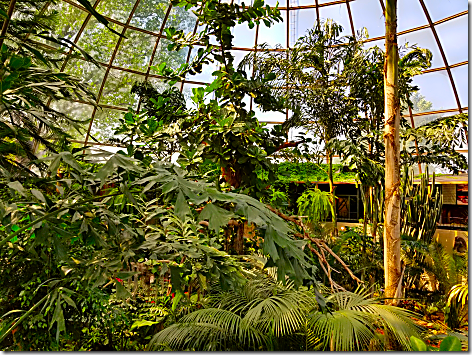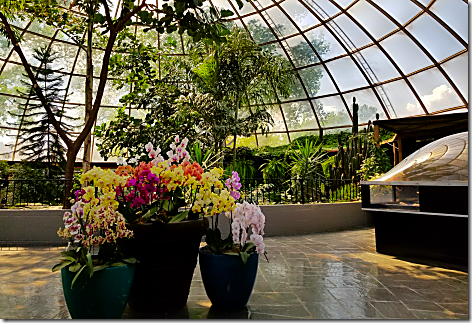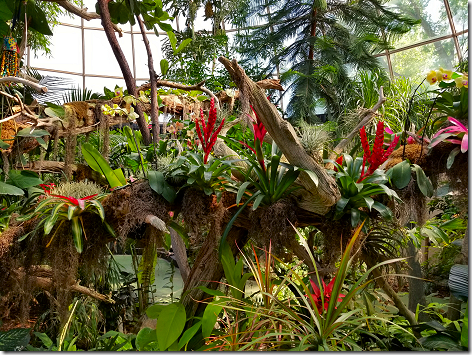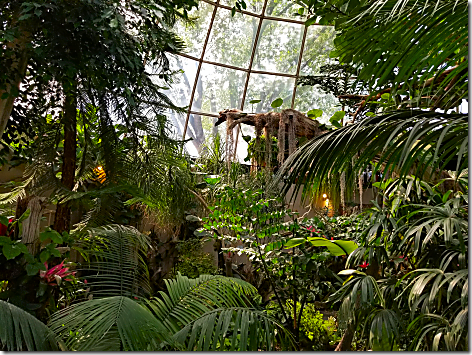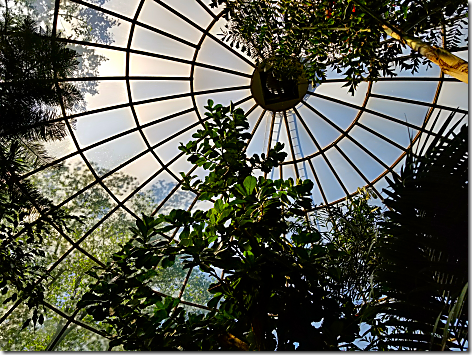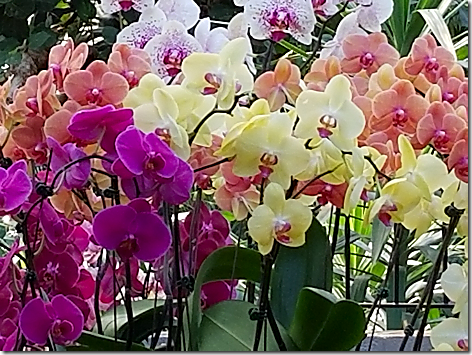 We both realy enjoyed Reptile Gardens, one of our favorite places here. A Must See if you're in the area.
Tomorrow morning we'll head out about 10am, with our first stop the Mobil station right by our I-90 entrance to get diesel. At $2.43 a gallon it's the cheapest place around, especially compared to the Pilot a few miles down the road where it's $2.85. So that would be a $42 difference on a 100 gallons. Yikes!
Our first real stop will be Wall Drugs about 65 miles along I-90E where we'll have lunch before going another 60 miles, stopping at the Belvidere KOA for the night.
A nice short day.
---

Thought for the Day:
"Politics is the art of looking for trouble, finding it, misdiagnosing it, and then misapplying the wrong remedies." – Groucho Marx
fasdfadsf