Daily Archives:
June 22, 2017
Another day of doing nothing was really, really nice. At least up here, TS Cindy was pretty much a fizzle.
---
---
But it did leave us with a mid-80's overcast day, cool and comfortable.
Yesterday I tried to make some more Thousand Trails reservations and ran into a strange problem. I normally book us back and forth between Lake Conroe and Colorado River every two weeks this time of the year, and then drop the ones we don't need as we travel later in the year. But this way we've always got a place to stay no matter what.
I had us booked from now through 9/3/2017, so I went to extend us to the end of September. But when I tried to book us from 9/3 to 9/17, the system told me I couldn't do this because I couldn't have bookings over more than two major holidays, and I already had two.
But the only major holiday I could see coming up was the 4th of July, And the next one, 9/4, Labor Day, was the time period I was trying to book. So I got on the phone to TT Reservations to find out what the problem was.
Turns out that though the Error Message I was trying to book over two holidays, they actually meant two holiday PERIODS. And a holiday period is the week before the actual holiday and the week after.
---
---
So, since I was already booked for August 20th to September 3rd, i.e the holiday period, it would not let me book for the week after the holiday.
But the lady did say I should be able to book this after this Sunday, the 25th, after we move over to Colorado River. We'll see.
As we've been traveling the last few month we've really enjoyed using our Amazon Alexa Dot.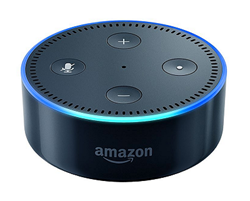 A scaled-down version of the full-sized Amazon Echo, Dot functions exactly the same, only with smaller speakers and less volume. In addition it is also USB powered, unlike Alexa which has to be plugged into an AC outlet. And at $50 (and I've seen for $40 recently), vs the $180 for the full-size Echo, it's a great bargain.
---
---
So what this all means is that it's perfect for use riding on the dashboard while we travel. We can listened to music, talk radio, etc. without worrying about getting out of range of a radio station.
And to make it even easier, we use our portable charger/power supply to power the Dot.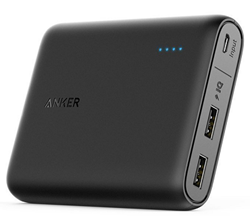 Since this makes it a portable unit, I use it outside when I'm working on something. Works great.
Tomorrow, if the weather holds, we're going to drive up to the Huntsville area to check out our friend's in-progress RV Park and Storage Facility. Looking forward to it.

---

Thought for the Day:
Irony is wasted on the Stupid – Oscar Wilde
dfgsfg