Daily Archives:
June 16, 2017
Jan woke up with one of her pretty-much monthly migraines, but with one of her magic pills, and a couple of hours of peace and quiet, she felt good to go.
---
---
So about 4pm we headed back west on US60 for Pawhuska and Ree Drummond's Mercantile to have dinner.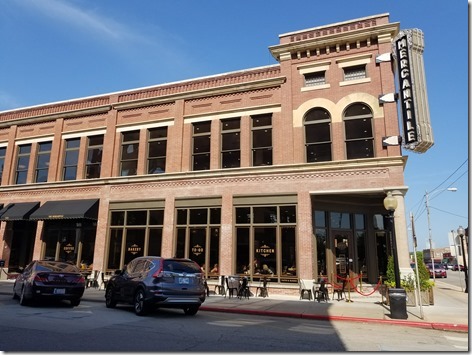 Getting there a little after 4:30, I dropped Jan off with the umbrella so she could get in line while I found a place to park the truck. We noticed everyone in the line was using umbrellas to ward off the sun, which is why we brought ours.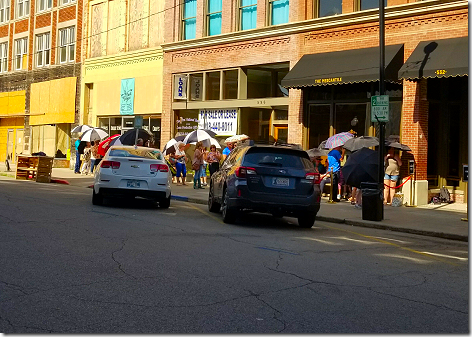 But as it turns out the place has a big stash of umbrellas for everyone to use, as well as fans set up along the sidewalks and a lady handing out free bottles of water.
Great customer service!
---
---
When we got in line we were told it would be about 45 minutes, and it was, almost to the minute.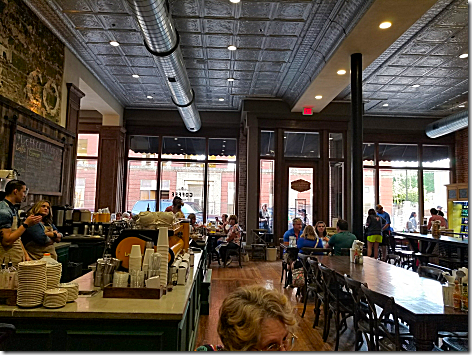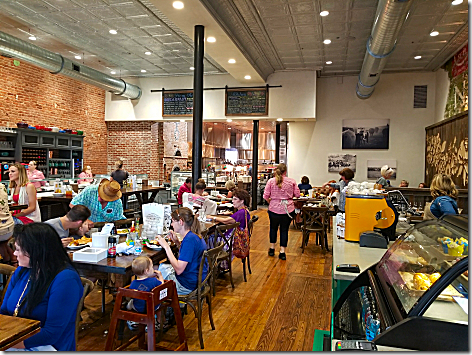 The place is enormous inside, and it needs to be to serve 6 to 15 thousand customers a day. And of course it used to be a big department store back in the day.
We started out with appetizers, sharing a Tomato Soup with Grill Cheese Dippers,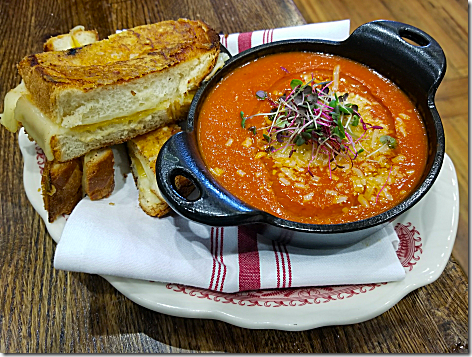 and a order of their Whisky Glazed Carrots.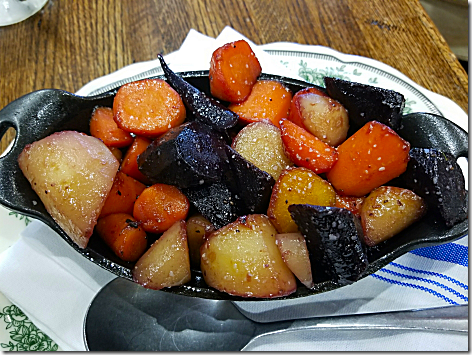 And even with this first part of our meal, we began to see that every dish is something special
The Tomato Soup was just plain delicious and the Grilled Cheese Dippers were a grilled cheese sandwich made on homemade bread and filled with 3 different cheeses, and then sliced up.
---
---
When our waiter set down the carrots the odor of whiskey just wafted over you. And yes, everything in that dish are carrots of one kind or another, even the white and black ones. Again, really delicious.
For her entrée Jan got the Fried Chicken Sandwich and made-in-house potato chips. And the bun was homemade too.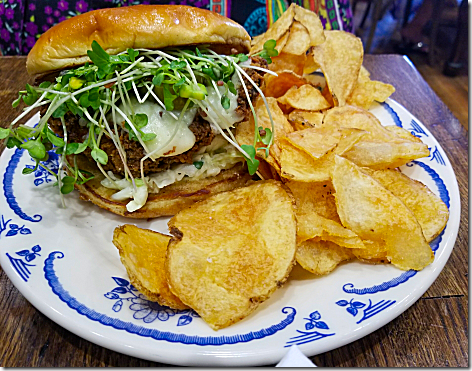 Jan also got a side of the Fancy Mac N Cheese. And we both agreed that it's the best tasting Mac N Cheese we've ever had.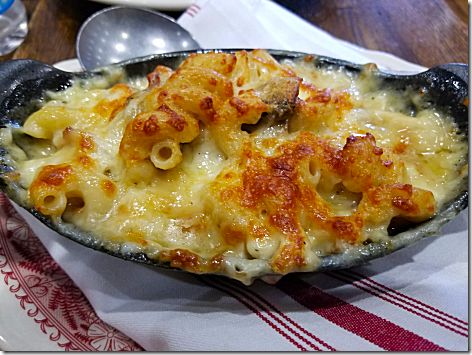 I got the Beef Brisket Reuben, also with homemade bread and potato chips.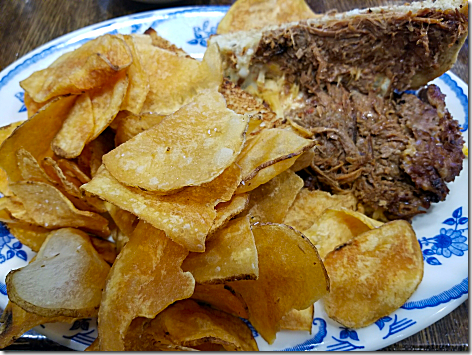 The brisket was melt-in-your-mouth good, as well as the entire sandwich. And because we had filled up on the appetizers, we could only eat half our sandwiches, so we had take-home.
After our great meal, Jan of course had to check out the Gift Shop area,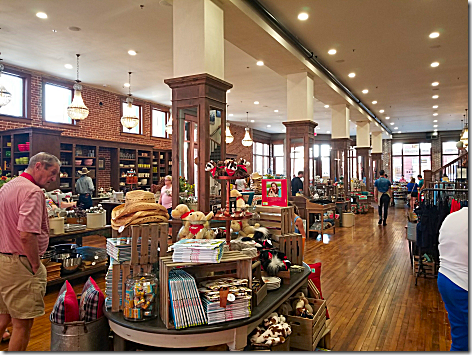 and found several things she just had to have.
Then it was upstairs to the Bakery to get some of Ladd's (Ree's husband) favorite Chocolate Pie.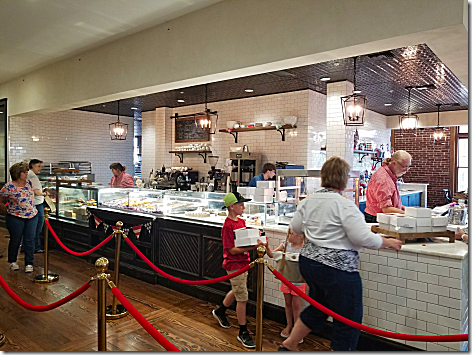 And to Jan's disappointment, she was told that Ladd had been in just a few minutes before to get him some, and Jan had missed him.
Maybe next time.
Tomorrow's gong to be a full day. First lunch at Monterey's Little Mexico, then downtown to check out Frank Lloyd Wright's Price Tower, Frank Phillips home, an old steam locomotive, and then the Woolaroc Museum and Wildlife Preserve.
Then it's out to the Drummond Ranch to take a tour of the Lodge where Ree's show is taped. Tomorrow is the last day for being able to visit so we really lucked up.
Then it's back to The Merc for dinner.
YUMM!
---

Thought for the Day:
Overwhelmingly superior firepower and the willingness to use it is the only proven peace solution.
fgsdfgsdfg