Daily Archives:
June 13, 2017
Today is our last day in North Platte before we head south again, this time to Assaria, KS, about 10 miles south of Salina, and another Passport America park.
---
---
After our coffee, I made another call to get the last reservation for our trip on the way home.
Then I went outside to take a look at the rig's windshield wipers. A couple of weeks ago we ran into some rain along the way and I noticed that the wiper blades weren't doing a very good job cleaning the center of the windshield. I had just replaced the wiper blades back in March so I knew they weren't the problem. The problem was how the blades are mounted on the arms.
As far as I can tell they no longer make blades that fit our rig's arms, The mounting is completely different from anything I've found made lately. So I have to modify the blade frames with a little drilling, filing, bending, and cussing.
So this morning I drilled out the mounting holes a little larger to allow the blade to move around a little more. And that, and a little more bending, took care of the problem.
Finished with that, I got out my Karcher Pressure Washer to get some of the road dirt and grime off the rear of the rig, after first spraying it all down with Awesome.
After my chores were done, we headed out about 3:30 for some shopping and dinner, with our first stop at Wal-Mart for haircuts for both of us. We also were going to get some groceries, but decided to wait until after dinner because we were getting some cold stuff.
---
---
Our dinner choice tonight was another Yelp-favorite, Luigi's Italian Restaurant.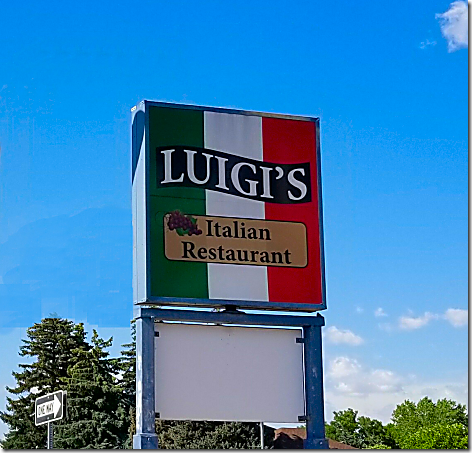 And once again the 4 star rating was spot on.
We started out with our salads and a Cheesy Garlic Bread appetizer.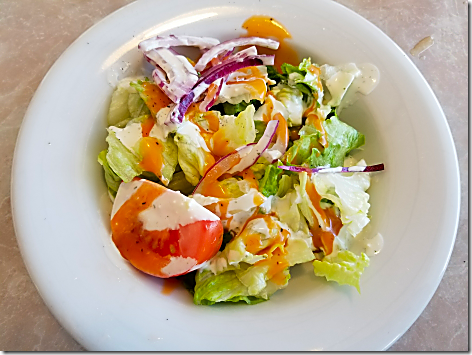 ---
---
For our entrées, Jan went with their Chicken Alfredo,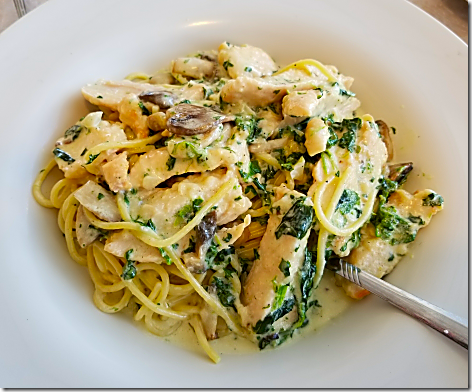 while I got the Tour of Italy, with Fettuccine Alfredo, Chicken Parmigiana, and Lasagna.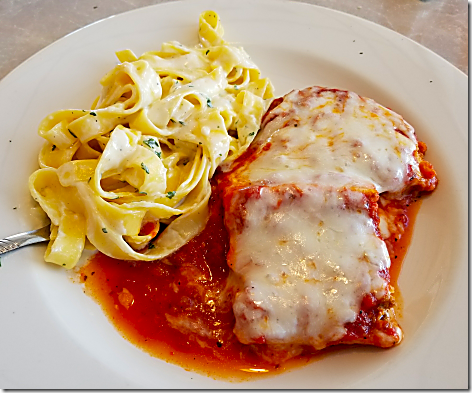 Everything, rolls, bread, salad dressings, and of course the entrées, were all homemade and delicious.
And the servings were large enough to have leftovers for tomorrow night.
Then it was back to the nearby Wal-Mart for a few grocery items before heading back to the rig.
Tomorrow, after getting diesel, we've got a 320 mile day down to Assaria, KS for just one night. Hopefully we can get a long pull-thru so we don't have to unhitch.
We'll see.
---

Thought for the Day:
"Moderation is a good thing. If you don't overdo it." – Hagar the Viking
adfadsfad